Argos LB Woods could be sidelined a month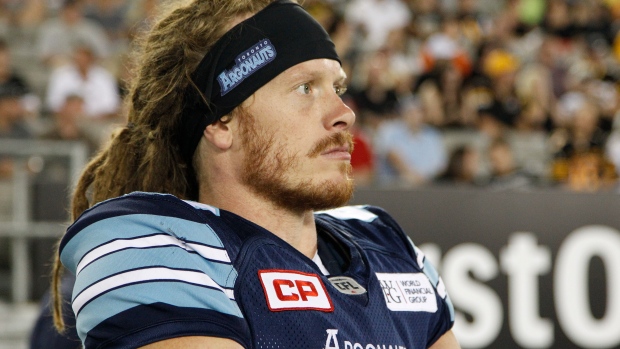 Toronto Argonauts head coach Marc Trestman said middle linebacker Bear Woods had back surgery this off-season that could keep him on the sidelines for the next month.
Woods is entering his second season with the Argonauts after starting his career with the Montreal Alouettes. The 31-year-old finished with 90 tackles and two sacks in 17 games for the Double Blue last season.
Woods is a former CFL All-Star.