Argos list Ball as starter for Eastern Final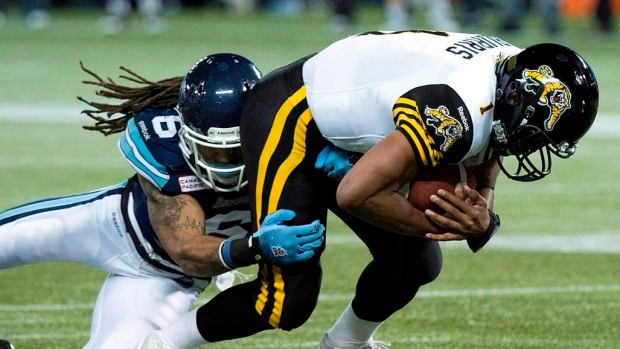 The Toronto Argonauts have listed linebacker Marcus Ball as a starter on their depth chart ahead of the Eastern Final against the Saskatchewan Roughriders Sunday.
Ball has been battling back from an ankle injury suffered in the team's regular season finale against the Hamilton Tiger-Cats and has been taking part in practice leading up to Sunday's tilt.
In 14 games so far this season, Ball has 57 tackles and two interceptions.