Argos' Manning to Popp: 'We have to win'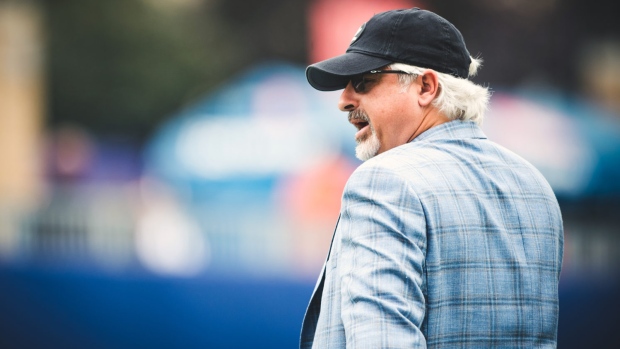 To put it simply, Bill Manning expects the Toronto Argonauts to be a playoff team year-in and year-out.
The Argonauts and Toronto FC president told TSN Radio 1050 Toronto Wednesday morning that he made his expectations clear to team general manager Jim Popp.
"I sat with Jim yesterday for a couple of hours and we talked about the football team. My thing is at the end of the day, I'm not involved in terms of the player personnel and the X's and O's of the football team, but we have to win," explained Manning. "We are going to talk further and my challenge to Jim is I said 'look we need to be a team that can be a playoff team…that's really at the minimum.'"
Popp, the team's general manager, and head coach Marc Trestman were both brought in last season and surprised many by capturing the franchise's first Grey Cup championship since 2012 despite a mediocre 9-9 regular season record. However, Toronto has struggled in 2018 following an early season injury to starting quarterback Ricky Ray. They're tied for last in the CFL with a 4-13 record heading into their final game this weekend against the Ottawa Redblacks.
Manning looks to the Calgary Stampeders, the team they beat in the Grey Cup last year, as the type of franchise they want to emulate.
"Hopefully we can build ourselves into like Calgary's been the last almost a decade where they've been one of the best teams in the league year-in and year-out and they have stability in their coaching staff, stability amongst their roster and that is something I believe in very much and I really who like to see here in the Argos. I challenged Jim on how do we get there," said Manning. "Where we are right now and to get to what a Calgary is. I think we are going to continue those conversations and what I'm looking for is tell me how we can get there and what you need me to give you, the resources to become a team like that."
You can watch the Argos' season finale from the nation's capital Friday night at 7pm ET/4pm PT across the TSN Network and streaming on TSN.ca, the TSN App and TSN Direct.