Astros' arms keep them on top of MLB Power Rankings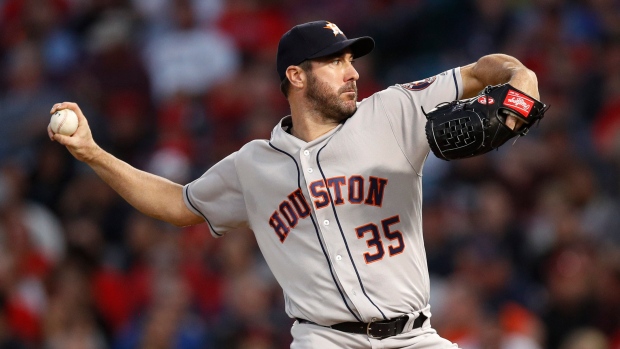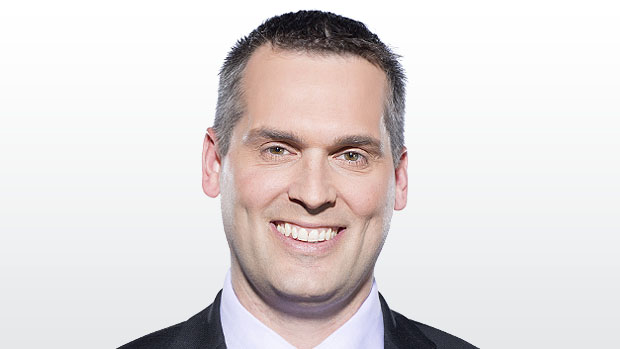 The Houston Astros remain the leaders in the TSN.ca MLB Power Rankings, ahead of the Boston Red Sox and New York Yankees.
The Oakland Athletics, Colorado Rockies, and Minnesota Twins are among the teams rising as the season heads into the All-Star break.
On the other hand, the Detroit Tigers and Toronto Blue Jays are fading.
HOUSTON ASTROS
RECORD: 64-35 THIS WEEK: 1 LAST WEEK: 1
As the rest of baseball tries to cobble together a viable starting rotation, the Astros have used just five starting pitchers, who have combined for a 3.02 ERA and 1.07 WHIP, with 10.4 K/9 in 99 starts.
Key Injuries: SS Carlos Correa (back), C Brian McCann (knee).
BOSTON RED SOX
RECORD: 68-30 THIS WEEK: 2 LAST WEEK: 3
The injury list is getting longer, but the Red Sox enter the All-Star break with 12 wins in the past 13 games, pulling away from the Yankees at the top of the American League East.
Key Injuries: LHP Drew Pomeranz (biceps), 2B Dustin Pedroia (knee), RHP Steven Wright (knee), C Christian Vazquez (finger), 3B Rafael Devers (shoulder), RHP Eddy Rodriguez (ankle).
NEW YORK YANKEES
RECORD: 62-33 THIS WEEK: 3 LAST WEEK: 2
While there is talk about the Yankees dealing for Orioles SS Manny Machado, in part just to keep him from going to other contenders, perhaps they should focus on starting pitching, where there are a lot of question marks behind ace Luis Severino.
Key Injuries: LHP Jordan Motgomery (elbow), 2B Gleyber Torres (hip), C Gary Sanchez (groin).
CLEVELAND INDIANS
RECORD: 52-43 THIS WEEK: 4 LAST WEEK: 4
The left side of the Indians infield – 3B Jose Ramirez and SS Francisco Lindor – has combined to hit 54 home runs.
Key Injuries: RHP Cody Anderson (elbow), RHP Danny Salazar (shoulder), RF Lonnie Chisenhall (calf).
CHICAGO CUBS
RECORD: 55-38 THIS WEEK: 5 LAST WEEK: 7
After an uneven first half of the season, the Cubs have won 12 of 15, with two of the three losses coming in extra innings, to take the NL Central lead.
Key Injuries: LHP Drew Smyly (elbow), RHP Yu Darvish (virus).
OAKLAND ATHLETICS
RECORD: 55-42 THIS WEEK: 6 LAST WEEK: 11
Suddenly contenders after winning 15 of 19 going into the break, the A's are getting healthy and they have a surprising team MVP – 34-year-old 2B Jed Lowrie, who has tied his career-high with 16 home runs to go with a .849 OPS.
Key Injuries: CF Boog Powell (knee), RHP Andrew Triggs (arm).
ATLANTA BRAVES
RECORD: 52-42 THIS WEEK: 7 LAST WEEK: 5
The Braves do appear to be ahead of schedule, in part because they are getting big pitching performances from the likes of Anibal Sanchez (??) and emerging staff ace Mike Foltynewicz.
Key Injuries: RHP Mike Soroka (shoulder), RHP Arodys Vizcaino (shoulder), RHP Brandon McCarthy (knee).
LOS ANGELES DODGERS
RECORD: 53-43 THIS WEEK: 8 LAST WEEK: 8
Baseball is a funny game sometimes. You have a team like the Dodgers, spending hundreds of millions of dollars on a roster that they expect to compete for a championship and their OPS leader is 1B Max Muncy, previously released by Oakland, and their top starting pitcher has been Ross Stripling, who had started 16 games over the past two seasons and started this year in the bullpen.
Key Injuries: SS Corey Seager (elbow), LHP Hyun-Jin Ryu (groin), RF Yasiel Puig (oblique).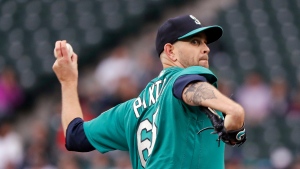 SEATTLE MARINERS
RECORD: 58-39 THIS WEEK: 9 LAST WEEK: 6
The Mainers have had a stellar season, but injuries to King Felix and James Paxton put them in a slightly precarious position for the time being.
Key Injuries: 2B Robinson Cano (suspension), RHP Felix Hernandez (back), LHP James Paxton (back), C Mike Zunino (ankle).
MILWAUKEE BREWERS
RECORD: 55-43 THIS WEEK: 10 LAST WEEK: 9
The injured list is getting longer and the Brewers were just swept five straight – five! – games at Pittsburgh before the break.
Key Injuries: RHP Jimmy Nelson (shoulder), RHP Zach Davies (shoulder), LF Ryan Braun (back), 1B Eric Thames (hamstring), 2B Jonathan Villar (thumb), RHP Junior Guerra (forearm).
ARIZONA DIAMONDBACKS
RECORD: 53-44 THIS WEEK: 11 LAST WEEK: 10
The Diamondbacks don't hit much for a contender, but have a couple of ace-quality starters (Zack Greinke and Patrick Corbin). If LHP Robbie Ray could recapture last season's form, that would help a lot.
Key Injuries: RHP Taijuan Walker (elbow), RHP Clay Buchholz (oblique), RHP Shelby Miller (elbow).
ST. LOUIS CARDINALS
RECORD: 48-46 THIS WEEK: 12 LAST WEEK: 12
The Cardinals' struggles cost manager Mike Matheny his job, but his endorsement of veteran closer Bud Norris' rough treatment of rookie reliever Jordan Hicks couldn't have helped his case.
Key Injuries: RHP Adam Wainwright (elbow), RHP Anthony Reyes (lat), RHP Michael Wacha (oblique).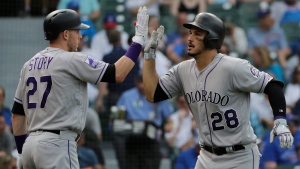 COLORADO ROCKIES
RECORD: 51-45 THIS WEEK: 13 LAST WEEK: 17
Winning 13 of 16 heading into the break inserts the Rockies back into the playoff picture. 3B Nolan Arenado is my pick for NL MVP at the midway point.
Key Injuries: RHP Chad Betts (finger), RHP Antonio Senzatela (finger).
PHILADELPHIA PHILLIES
RECORD: 53-42 THIS WEEK: 14 LAST WEEK: 13
25-year-old ace Aaron Nola has taken a major step forward in his fourth season. He's been as dominant as any starter in the National League, keeping company with Jacob deGrom and Max Scherzer among National League pitchers with the best WAR.
Key Injuries: None.
WASHINGTON NATIONALS
RECORD: 48-48 THIS WEEK: 15 LAST WEEK: 14
Since May 30, the Nationals are 15-26, and a lot of the focus for the struggles falls on Home Run Contest winner Bryce Harper, who has 23 home runs, but is hitting .214 and his .833 OPS is around his average mark when he's not having a superstar season, as he did in 2015 and 2017.
Key Injuries: 1B Ryan Zimmerman (oblique), LF Howie Kendrick (Achilles), RHP Jeremy Hellickson (hamstring), RHP Stephen Strasburg (shoulder), RHP Sean Doolittle (toe).
TAMPA BAY RAYS
RECORD: 49-47 THIS WEEK: 16 LAST WEEK: 19
A 21-13 record in the past 34 games lands the Rays on the right side of .500, though they are still 18 games behind the Red Sox in the AL East.
Key Injuries: RHP Jake Faria (oblique).
PITTSBURGH PIRATES
RECORD: 48-49 THIS WEEK: 17 LAST WEEK: 18
Six straight wins heading into the break gets the Pirates close to break-even, but it's hard to look at this roster, as currently constructed, and think that they can carry this forward to challenge the leaders in the NL Central.
Key Injuries: C Francisco Cervelli (concussion), RHP Chad Kuhl (forearm).
SAN FRANCISCO GIANTS
RECORD: 50-48 THIS WEEK: 18 LAST WEEK: 15
Can the Giants go on a second-half run? With a healthy Madison Bumgarner and Johnny Cueto atop the rotation, it's not an unreasonable possibility.
Key Injuries: RHP Jeff Samardzija (shoulder), 3B Evan Longoria (hand), 2B Joe Panik (groin).
L.A. ANGELS OF ANAHEIM
RECORD: 49-48 THIS WEEK: 19 LAST WEEK: 16
That the Angels have managed to stay above .500, despite a brutal run of injuries, is a credit to the club, but it's going to get increasingly difficult to maintain even that level of performance. Does Mike Trout have it in him?
Key Injuries: RHP Alex Meyer (shoulder), RHP Matt Shoemaker (forearm), RHP Keynan Middleton (elbow), RHP Nick Tropeano (shoulder), RHP Garrett Richards (hamstring), 3B Zack Cozart (shoulder), 1B Albert Pujols (knee).
MINNESOTA TWINS
RECORD: 44-50 THIS WEEK: 20 LAST WEEK: 26
Jake Cave has been offering some productive play in the outfield, and has delivered 11 extra-base hits among the 24 hits that he has, on his way to hitting .312 in his first 26 games.
Key Injuries: RHP Michael Pineda (elbow), RHP Ervin Santana (finger), CF Byron Buxton (toe), C Jason Castro (knee), DH Logan Morrison (hip).
NEW YORK METS
RECORD: 39-55 THIS WEEK: 21 LAST WEEK: 25
The Mets are a long way from being good but, when healthy, a starting rotation that consists of Jacob deGrom, Noah Syndergaard, Steven Matz and Zack Wheeler has a chance to be competitive.
Key Injuries: C Travis d'Arnaud (elbow), LF Yoenis Cespedes (hip), CF Juan Lagares (toe), RF Jay Bruce (hip), LHP Jason Vargas (calf), 3B Todd Frazier (ribs).
CINCINNATI REDS
RECORD: 43-53 THIS WEEK: 22 LAST WEEK: 24
The Reds are quite healthy, relative to other clubs, and they're an entirely respectable 21-10 in the past 31 games. They don't have much pitching, but have five regulars with an OPS better than .800.
Key Injuries: RHP Homer Bailey (knee).
MIAMI MARLINS
RECORD: 41-57 THIS WEEK: 23 LAST WEEK: 27
With a 9-7 record in the past 16 games, the Marlins appear to be a little better off, but they've also played 12 of those 16 games at home, so maybe hold off on popping the champagne cork.
Key Injuries: 3B Martin Prado (hamstring), RHP Jose Urena (shoulder), LHP Caleb Smith (lat).
SAN DIEGO PADRES
RECORD: 40-59 THIS WEEK: 24 LAST WEEK: 22
Closer Brad Hand may be an attractive trade candidate to contenders. The lefty has a 3.05 ERA and 1.08 WHIP with 65 strikeouts in 44 1/3 innings.
Key Injuries: RHP Dinelson Lamet (elbow), RHP Jordan Lyles (elbow).
DETROIT TIGERS
RECORD: 41-57 THIS WEEK: 25 LAST WEEK: 21
The Tigers are 5-9 this month, though 10 of those 14 games have been on the road. They just don't have a lineup that can compete on a game-to-game basis.
Key Injuries: 1B Miguel Cabrera (biceps), CF Leonys Martin (hamstring).
TEXAS RANGERS
RECORD: 41-56 THIS WEEK: 26 LAST WEEK: 23
36-year-old Shin-Soo Choo has 18 home runs and a .911 OPS, the latter his highest since 2008; a bright light in an otherwise disappointing season.
Key Injuries: LHP Martin Perez (elbow), RHP Doug Fister (knee).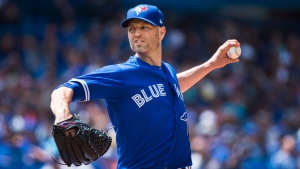 TORONTO BLUE JAYS
RECORD: 43-52 THIS WEEK: 27 LAST WEEK: 20
If the Blue Jays were going to fade from contention this year – and they have – it would have been nice to at least have some of their veterans healthy and productive enough to bring back serious value on the trade market. As it is, LHP J.A. Happ may be their most appealing trade bait.
Key Injuries: SS Troy Tulowitzki (heel), 3B Josh Donaldson (calf), RHP Aaron Sanchez (finger), RHP Marco Estrada (glute), CF Kevin Pillar (shoulder).
CHICAGO WHITE SOX
RECORD: 33-62 THIS WEEK: 28 LAST WEEK: 28
It gets lost amidst all the losses, but veteran White Sox starter James Shields has been entirely respectable this year – his 1.27 WHIP is his lowest since 2014.
Key Injuries: LHP Nate Jones (arm), LF Nicky Delmonico (hand), RF Avisail Garcia (hamstring).
BALTIMORE ORIOLES
RECORD: 28-69 THIS WEEK: 29 LAST WEEK: 30
The Orioles sneak out of the basement this week, for about as long as they still have Manny Machado, because once they deal their best player, that should solidify their hold on 30th.
Key Injuries: RHP Chris Tillman (back), RHP Andrew Cashner (neck).
KANSAS CITY ROYALS
RECORD: 27-68 THIS WEEK: 30 LAST WEEK: 29
Two wins in the past 15 games lands the Royals in the basement. Their current .284 winning percentage would be a franchise worst – the previous low-water mark was .346 in 2005, a 56-win season.
Key Injuries: RHP Nate Karns (elbow), RF Jorge Soler (toe), RHP Jake Junis (back), RHP Ian Kennedy (oblique).
Scott Cullen can be reached at scott.cullen@bellmedia.ca