Babcock encourages Leafs to enjoy the ride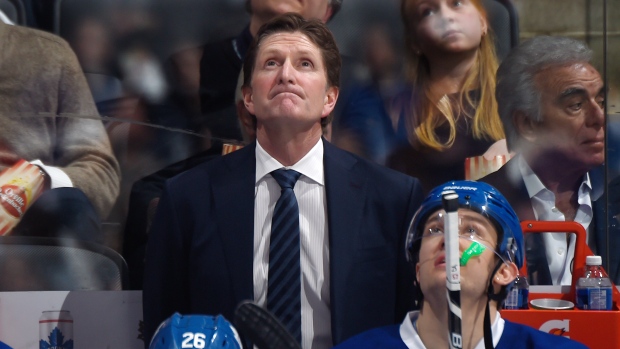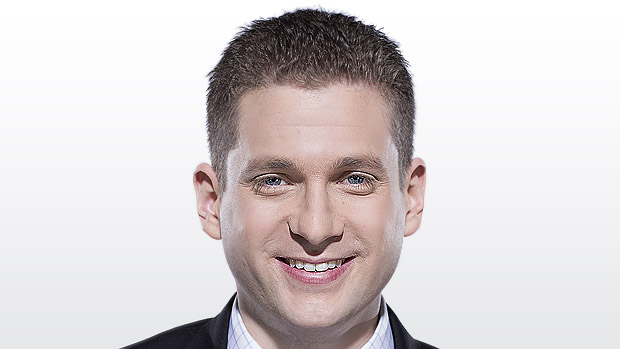 ​TSN Toronto reporter Mark Masters checks in daily with news and notes from Maple Leafs practices and game-day skates. The team held an optional practice on Thursday before travelling to Washington.
- The Capitals may have some momentum, but the series has been as tight as can be. Two games each, 14 goals each and the Leafs have fired just three more shots on net (150-147). "If you would have told our guys at the start of the series that it's 2-2 and we're going into a best-of-three they'd all do a cartwheel – if they knew how. I couldn't do it, I'd hurt my back," coach Mike Babcock said to laughs from the assembled media. "We're in a great situation, so let's enjoy today. Let's enjoy the atmosphere, let's enjoy the playoffs, but let's compete." Is it time for the young Leafs to start turning some of the lessons into tangible results? "This is our opportunity," the head coach noted. "We earned this opportunity. Let's make good on this opportunity. I'm not trying to tell you, 'Hey, they're young, we shouldn't win.' I never said that."
Martina Ortiz-Luis was singing the Canadian anthem before Game 4 when she decided to raise the microphone to the crowd and let the fans at the Air Canada Centre take over. It was the type of moment that gives you chills. "It went downhill after the national anthem," Babcock said in analyzing Wednesday's defeat. "Martina did a heck of a job. I thought it was spectacular. Best I ever heard." As for the game? "Wasn't pretty … I thought it was our least competitive game of the four." Faceoffs, wall battles, puck races, getting to the net, in all those areas the Leafs head coach believed the Capitals had the edge. So, what was Babcock's message on Thursday as his team regrouped? "You have to earn the right to keep playing," he said. "I told the players that this morning. The greatest thing about this league and this time of year is you have to earn the right to keep playing. Everyone else goes home. Why wouldn't you want to play? There's nothing greater than doing this. This is the most fun you can have. Dig in."
- Mitch Marner musters a small smile when asked about the state of his playoff beard. "There's nothing I can really do about it," the teenager said. "Just grind it out and see what happens. It's still pretty early." Marner has received some good-natured ribbing from teammates when it comes to his peach fuzz. "It's definitely a work in progress," Matt Martin noted with a smile. "He got mad at me yesterday because I guess I went a little hard on him with his beard, so I'm not going to humiliate him publicly."
After scoring early in Game 1, Marner has struggled to make a major impact on the series. He played just 13:26 in Game 4. It was his second lowest total of the season (not counting the game in Columbus when he left with an injury). What's been the biggest challenge for Marner in his first NHL playoff series? "Probably just how much limited time and space you have with the puck," he said. "It's a lot tighter defensively. A lot harder defensive structure so that's the thing that's really been a difference maker." Does the 6-foot, 170-pound winger find the playoffs more physical? "In the regular season there's still a lot of contact, but in the playoffs it's kind of just more battles in the corners and stuff like that. That's the big difference."
Before the series began, Babcock noted that Marner had a track record of big-game success. "He's been a dominant playoff performer everywhere he's been so let's be that here," Babcock said on April 11. Marner, the Memorial Cup MVP one year ago with London, was asked if this playoff run is comparable to anything he's been through in the past. "Just last year and the grind of it," Marner noted. "What we had to go through in our first round. It wasn't easy. It wasn't like what we'd thought it would be. It kind of woke us up, that first series against Owen Sound that we played. I think it's going to be the same here. We just got to make sure we're coming to play every game and are not taking anything for granted." The Knights needed six games to dispatch Owen Sound in the first round of the OHL playoffs before running the table en route to the 2016 championship. During the Owen Sound series, Marner was held to one point or fewer in three games. The next three rounds Marner put up 32 points in 12 games.
- Neither goalie has had the greatest series. Braden Holtby is only slightly better than Frederik Andersen when it comes to save percentage (.907 versus .905). Is Babcock surprised how much offence has been generated so far? "I don't know what I expected," the coach said before taking a long pause. "Too many goals are going in. How's that?" Andersen's career save percentage in the playoffs is .914 and this is his first season as the undisputed No. 1 guy for a franchise. For his part, the Dane admitted he needed to be better after allowing five goals on 27 shots in Game 4. "Not the best," Andersen said on Wednesday night when asked to assess his performance. "I wish I could have helped the team out a little bit more, coming up bigger when they had their chances."
- Holtby, meanwhile, is the reigning Vezina Trophy winner and owned an NHL record .937 playoff save percentage coming into the series. As a result, his struggles are a bit more notable. Barry Trotz was asked to assess his netminder when he met the media in Washington on Thursday. "He's playing fine. It's just not very predictable right now because there is stuff that is bouncing all over. It's a pinball machine out there a little bit," the Capitals coach said. "They wrist it from the point and he's in position and it goes off of [Brooks Orpik] and I think it might've been [Connor] Brown or [Zach] Hyman in front. I think [Nazem] Kadri threw the puck to the net and he's expecting it to be at his chest and all of a sudden it's changing six feet. Those are things that are just happening and you've got to deal with that mentally and he is. He's a tough goaltender. One thing I know about Braden is that he's got some good Saskatchewan blood in him. He's hard-nosed and he fights through that. I'm not worried about him at all."