Ballots show Crosby edged Kessel in tight Conn Smythe vote
Penguins captain given playoff honour in what may have been the closest vote in the history of the award, TSN Senior Hockey Reporter Frank Seravalli writes.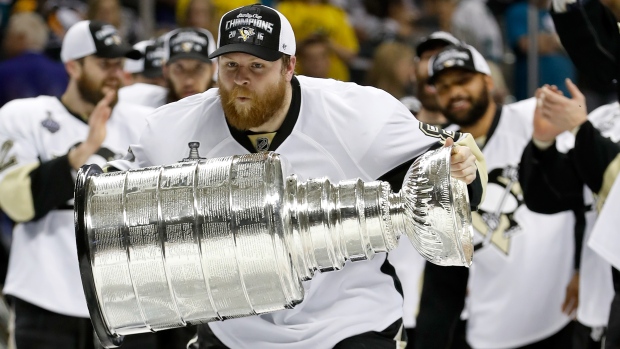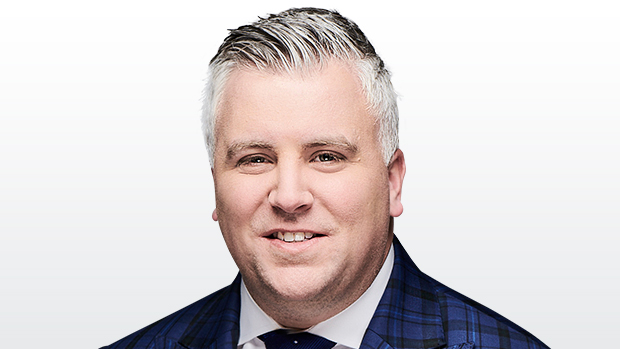 Sidney Crosby edged Phil Kessel in what may have been the closest vote in the 51-year history of the Conn Smythe Trophy, according to ballots obtained by TSN.
The award, established in 1965 to honour the most valuable player to his team during the Stanley Cup playoffs, is voted on by 18 members of the Professional Hockey Writers Association.
The rotating panel of 18 voters is comprised of a blend of American and Canadian national media, as well as local writers covering the two Stanley Cup finalists.
Crosby captured his first Conn Smythe with nine first-place votes. Kessel finished just behind Crosby with seven first-place votes. Kris Letang earned the other two first-place votes.
(Full disclosure: I was one of the 18 voters and my ballot was 1. Kessel, 2. Martin Jones, and 3. Crosby.)
Kessel finished with more second-place votes (eight) than Crosby (five). The NHL uses a 5-3-1 format to calculate the votes: five points for first, three points for second, one point for third.
The final point total based on that system and the information obtained by tsn.ca: Crosby 63, Kessel 60.
The NHL declined to confirm TSN's total since the Conn Smythe is the only league award in which the tally is not publicized. Patrick Kane is also believed to have won the trophy in 2013 by a whisker.
Crosby, 28, became just the third skater to win the Conn Smythe without scoring a goal in the Stanley Cup final, joining Scott Niedermayer (2007) and Jonathan Toews (2010). In the Game 6 clincher in San Jose, Crosby set up Letang for the game-winner and blocked a shot that led to Patric Hornqvist's insurance empty-net goal. Crosby has not scored a goal in 16 of the 18 career Stanley Cup final games he has played.
"He's well deserving of that trophy," said Penguins assistant GM Bill Guerin. "He took the responsibility of being a really good two-way player to heart and it helped us win. He was very reliable in all three zones, scored for us. You see the play that he made at the end of the game blocking the shot. His leadership is just getting better and better."
Kessel led the Penguins in the playoffs in goals (10), points (22) and shots (98). He does not have the defensive penalty killing responsibilities of Crosby, but Kessel was Pittsburgh's most consistent offensive force in the postseason. His HBK Line with Carl Hagelin and Nick Bonino was an undeniable driving force for the Penguins.
"I'm obviously happy for me, but the guy I'm next most happy for is Phil," Bonino said after winning the Cup. "He's such a great guy to play with, to be around. He gets a bad rap. I don't know why. He continually scores goals and in the biggest moments of the playoffs. He puts up points and does what he can to help the team win. I'm not sure where that stigma comes in. I hope this quiets down most of it. He's a hell of a guy and it was my pleasure to be able to play with him and Haggy."
Crosby is one of just 10 players to win both a Conn Smythe and Hart Trophy as playoff and regular season MVP. He joins Evgeni Malkin and Mario Lemieux as the other Penguins on that short list.
"I still think Sid's best hockey is in front of him," Guerin said.
Why?
"Because look at the way he played," Guerin explained. "Look at the way he put our team on his back. It was two-way hockey. It's not just about points all the time. He played winning hockey. I think he's going to keep getting better. It was a vastly different role [than 2009]. He was 22 years old. You see the world differently. You see the game differently. If you put a little space in between Cups, you realize how special it is, how it doesn't come every year."
TSN.ca Conn Smythe Tabulation: Based on 5 (1st) - 3 (2nd) - 1 (3rd) point system