Bandits beat Rock in NLL season opener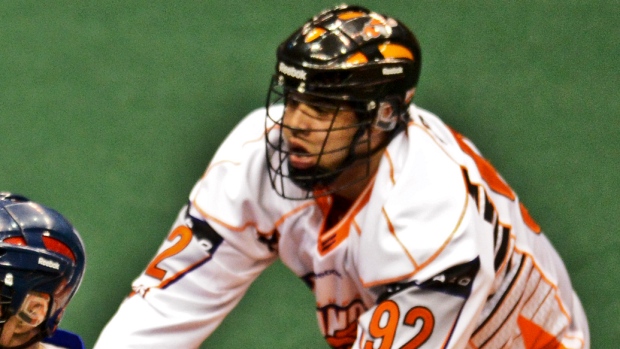 BUFFALO, N.Y. — Callum Crawford had two goals and two assists and Dhane Smith added a goal and six helpers as the Buffalo Bandits downed the Toronto Rock 13-9 on Friday in the National Lacrosse League season opener for both teams.
Nick Weiss and Mitch Jones also had a pair of goals each while Josh Byrne scored once and set up four more for the Bandits (1-0). Mark Steenhuis, Pat Saunders, Jordan Durston, Craig England and Chase Fraser rounded out the offence.
Dan Lintner had a hat trick and Adam Jones scored twice and tacked on three assists to lead the Rock (0-1), who also got goals from Rob Hellyer, Brodie Merrill, Brett Hickey and Stephan Leblanc.
Alex Buque made 55 saves for the win while Nick Rose allowed 13 goals on 58 shots in a losing cause.