Barrett narrows NCAA choice to final three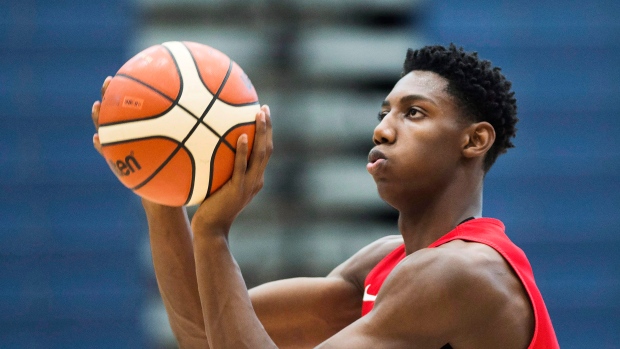 Canadian basketball prospect RJ Barrett has cut his list of potential NCAA schools down to three, with Duke, Oregon and Kentucky as the remaining potential landing spots.
In August, the 17-year-old released a short list of five schools that also included Michigan and Arizona.
Barrett moved his school start date forward a year by reclassifying to 2018 from the 2019 grouping where he was already considered the top prospect.
During the summer, Barrett led Canada to gold at the FIBA U19 World Cup in Cairo, averaging 21.6 points and 8.3 rebounds to earn MVP honours.