Bazzie planning to sign with Lions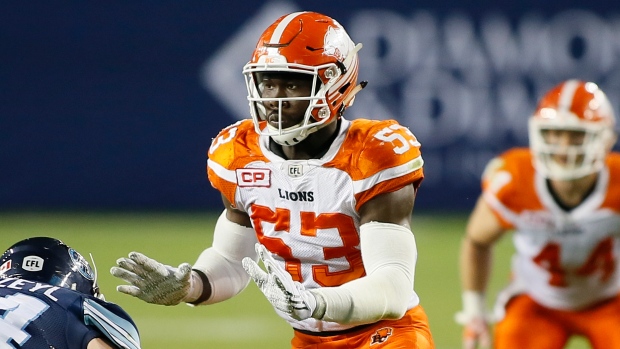 Alex Bazzie is heading back to the CFL and planning to sign with the BC Lions, according to TSN's Farhan Lalji.
Lalji reports Bazzie is planning to sign with his former team for the remainder of the season. Bazzie signed with the NFL's Indianapolis Colts this off-season before getting cut, signing and being released by the Carolina Panthers, and then finally signing and spending training camp with the Arizona Cardinals. The 27-year-old was released by the Cardinals ahead of the season.
Bazzie finished with 31 tackles and 11 sacks for the Lions last season. In three years in the CFL, all in BC, the Marshall product has 83 tackles and 29 sacks.