Bears QB Cutler to be placed on IR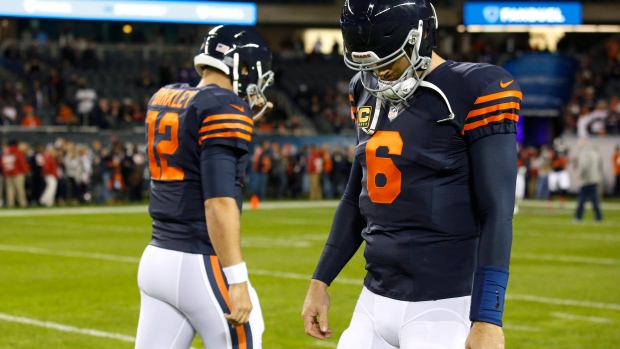 Jay Cutler's 2016 season is over and his future with the Chicago Bears is up for debate.
The Bears announced Thursday quarterback Jay Cutler will undergo shoulder surgery on a labrum injury and will be placed on injured reserve.
Matt Barkley will serve as the Bears starter for the remainder of the season. The former USC star started in place of Cutler in Week 12 and threw for a career-high 316 yards with three touchdowns and two interceptions. The Bears lost the game 27-21 to the Tennessee Titans.
The Bears, 2-9, will host the San Francisco 49ers (1-10) on Sunday, with the loser owning the last spot of the NFC standings.