Behar returns to Ottawa, signs with Redblacks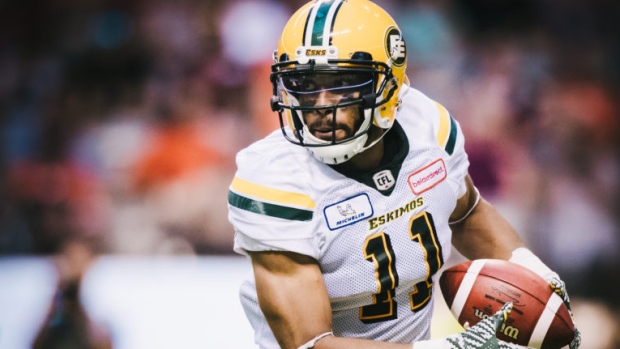 Former Carleton University star receiver Nate Behar is returning to Ottawa after signing a one-year deal with the Redblacks.
Behar had 27 receptions for 257 yards and a touchdown last year for the Edmonton Eskimos, who drafted him fifth overall in 2017.
The 24-year-old returns to Ottawa after a university career that saw him catch for 2,577 yards and 21 touchdowns in 30 games for the Ravens, twice earning all-Canadian honours.
The Redblacks also re-signed American receiver Dominque Rhymes to a one-year deal.
The 25-year-old Miami native has spent the past two seasons in Ottawa.
Last season, Ryhmes caught 22 passes for 303 yards and a touchdown. He has 522 receiving yards in 19 career games in the CFL for Ottawa.