Beleskey among 10 worst active free-agent signings
With New York Rangers forward Matt Beleskey clearing waivers on Tuesday, TSN Senior Hockey Reporter Frank Seravavlli lists the 10 worst active free-agent signings in NHL.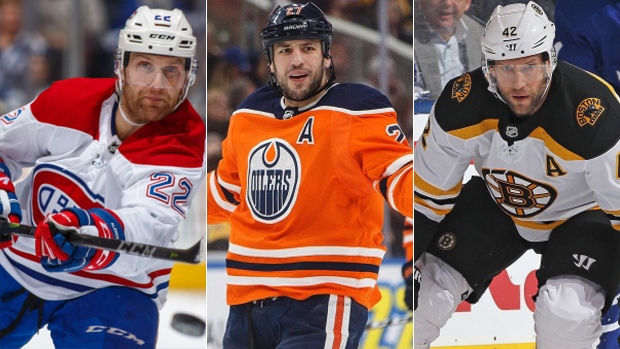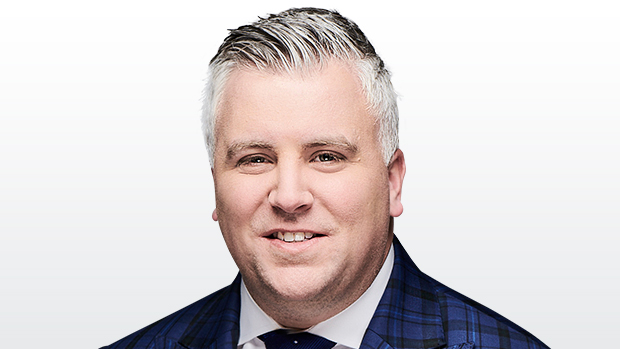 New York Rangers forward
Matt Beleskey
cleared waivers on Thursday, paving the road for the maligned winger's return to the AHL.
That would make for Beleskey's third stint in the minors, all during a five-year, $19 million deal signed with the Boston Bruins on July 1, 2015, that is one of the worst in recent Free Agent Frenzy history.
Beleskey, 30, has been scratched for an incredible 108 of the last 148 NHL games he was eligible to play in. Only 32 of those were due to injury, meaning the rest have been spent either healthy in the press box or the minors.
Bruins GM Don Sweeney dealt Beleskey to the Rangers in a salary dump so the Bruins could fit
Rick Nash
under the cap at last year's trade deadline.
Beleskey has played one game for the Rangers. They are responsible for half of his $3.8 million salary, with the Bruins paying the other $1.9 million, while New York will be hit with just an $875,000 cap charge with Beleskey in the AHL.
By and large, NHL GMs have been much more cap conscious in doling out dollars on July 1 in recent years. There have been some great signings, like
Eric Staal
in Minnesota and Alex Radulov in Dallas, though so few top-end players even make it to market now.
But Beleskey is far from alone as an example of ill-advised spending.
Here are 10 active players skating on contracts their managers likely regret:
(We're listing the players alphabetically and not counting
Nathan Horton
,
Dave Bolland
and
David Clarkson
as active, even though they're still on the books.)
KARL ALZNER, LD, Montréal
Contract: Five years, $23.125 million
Cap hit: $4.625 million
Expires: 2022
Scoop: Claude Julien sent the 30-year-old defencemen the ultimate wake-up call on opening night, when Alzner's 622-game ironman streak was blown up by a healthy scratch to start the season. Alzner has already sat out six of Montreal's first eight games and his contract still has nearly full four seasons to run.
DAVID BACKES, C, Boston
Contract: Five years, $30 million
Cap hit: $6 million
Expires: 2021
Scoop: Beleskey was Sweeney's 2015 mistake and Backes followed on July 1, 2016. Playing a more reduced role than he saw in St. Louis, Backes netted 17 points fewer than his average in his first season with the Bruins. He missed 25 games last season, has zero points in seven games this year, and is averaging just 13:27 of ice time per night with two seasons to go.

MATT BELESKEY, LW, N.Y. Rangers
Contract: Five years, $19 million (Bruins)
Cap hit: $3.8 million
Expires: 2020
Scoop: Yes, Beleskey did set a career-high with 37 points in his first year in Boston. The thing about Beleskey's deal is that he had proven it once, cashing in solely on a 22-goal season and eight-goal playoff run with an unsustainable shooting percentage. His previous NHL career-high was nine goals. It's almost like you could have seen this coming.
LOUI ERIKSSON, RW, Vancouver
Contract: Six years, $36 million
Cap hit: $6 million
Expires: 2022
Scoop: Eriksson, then 31, was signed to be the seamless Swedish fit alongside the Sedins. One problem: The Canucks should have been embracing the rebuild by 2016. Ericsson hasn't broken 24 points in either of his first two seasons in Van City, a far cry from the 30-goal and 63-point campaign with Boston that earned him $36 schmill.
DMITRY KULIKOV, LD, Winnipeg
Contract: Three years, $13 million
Cap hit: $4.33 million
Expires: 2020
Scoop: Kulikov had shown little in his 47-game injury-plagued season with Buffalo to warrant $13 million from the Jets two summers ago. He missed a quarter of last season and all but the final game of the playoffs, but when he was in the lineup he struggled mightily. Kulikov's cap hit is both a challenge for the cap-strapped Jets and also a roadblock from prospect
Sami Niku
.
ANDREW LADD, LW, N.Y. Islanders
Contract: Seven years, $38.5 million
Cap hit: $5.5 million
Expires: 2023
Scoop: Ladd's first-year point production with the Isles (31 points) was exactly half of his previous full-season contribution with the Jets (62 points). He was down to 29 points in 73 games last season, but is off to a better start with four points in five games this year. This deal takes Ladd, now 32, beyond his 37th birthday.
MILAN LUCIC, LW, Edmonton
Contract: Seven years, $42 million
Cap hit: $6 million
Expires: 2023
Scoop: The Oilers knew Lucic's deal might eventually hurt when pen hit paper, but Peter Chiarelli didn't expect that to be in Year 2. He finished last season with just one goal after Christmas (46 games) and only one power-play assist. The 30-year-old appeared to be off to a better start with a goal and assist in Sweden, but went the next five games without a point and was bumped off
Leon Draisaitl
's line to the third unit.
MATT MOULSON, LW, Buffalo
Contract: Five years, $25 million
Cap hit: $5 million
Expires: 2019
Scoop: Moulson is closing in on a calendar year since his last game in the NHL with the Sabres, who have simply paid him to go away. Moulson will have earned the final $7 million of his deal while on loan to the AHL's Ontario (Calif.) Reign. Moulson, who turns 35 next week, didn't quit. He put up 46 points in 48 games last season in the AHL.
ZACH PARISE, LW, Minnesota
Contract: 13 years, $98 million
Cap hit: $7.54 million
Expires: 2025
Scoop: The closest Parise has gotten to the 82 and 94-point seasons in New Jersey that earned him a twin $98 million with
Ryan Suter
in the Twin Cities was 62 points in 2014-15. Parise has been largely beset by injury since then, including an uncooperative back and an untimely one in the playoffs last spring after he appeared to find his game again. He is off to one of his best starts this season, but there is pain to come for the Wild as his back-diving deal has six more full seasons left.
KEVIN SHATTENKIRK, RD, N.Y. Rangers
Contract: Four years, $26.6 million
Cap hit: $6.65 million
Expires: 2021
Scoop: Shattenkirk, the top defenceman on the market in 2017, was signed by GM Jeff Gorton a mere eight months before a complete rebuild was announced. Shattenkirk missed 36 games last season with a knee injury. It's still early in his deal, but new coach David Quinn already made Shattenkirk a healthy scratch on Oct. 11 against San Jose.
Dishonorable mention:
Jason Demers
(Florida, now with Arizona) and
Dale Weise
(Philadelphia).
Contact Frank Seravalli on Twitter: @frank_seravalli