Belichick won't comment on OTA absences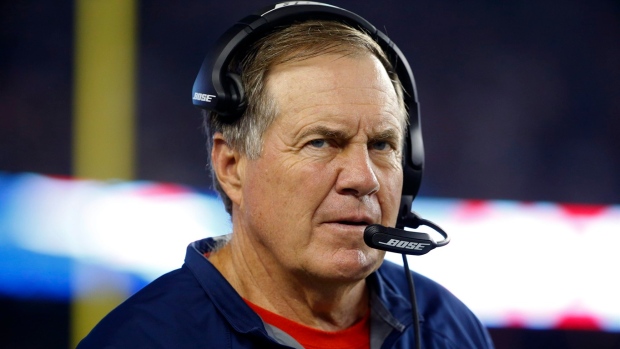 If you were hoping to get an update on the whereabouts of New England Patriots stars Tom Brady and Rob Gronkowski, who have both been no-shows so far during the team's voluntary organized team activities (OTAs), it apparently isn't going to come from team head coach Bill Belichick.
In what has become the norm with Belichick when addressing the media over his career, he declined to speak on the absences of Brady and Gronkowski when questioned by the media on Tuesday.
"I'm not going to talk about the people who aren't here. The guys who are here are improving, working hard. That's who we're going to focus on," Belichick said in regards to Brady. "I'm focused on the guys that are here and those are the guys we're working with in the OTA process Phase 3," Belichick added about Gronkowski.
Brady, 40 is entering his 19th season, all of which have been spent with the Patriots. Despite all of the individual accolades Brady has racked up over his career and the continued success of the team overall, reports have come out this off-seasons that Brady has serious issues with Belichick. Both Brady and Gronkowski were reportedly upset with Belichick over Malcolm Butler's benching in the Patriots' loss to the Philadelphia Eagles in the Super Bowl last season. Gronkowski, 29, also reportedly considered retiring before announcing in April that he would return for the upcoming season.