Bell, Tanenbaum partner up to own Argos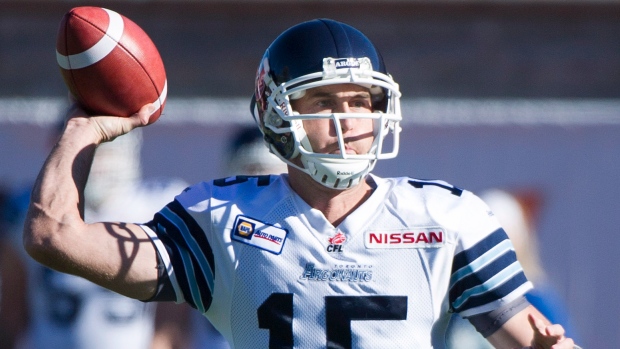 The long-awaited sale of the Toronto Argonauts is expected to be announced on Wednesday, paving the way for the CFL team to move into a renovated BMO Field in time for the 2016 season.
The new Argo ownership will be a partnership between Bell and Toronto businessman Larry Tanenbaum, two of the three partners in Maple Leaf Sports and Entertainment.
Negotiations between Argos owner David Braley and MLSE, which manages BMO Field, go back more than year. However, those talks became complicated when MLSE's third partner, Rogers Communications, did not want to be part of the deal.
Bell is the majority owner of TSN, the exclusive television rights holder of the CFL.The deal includes the Argos hosting two Grey Cup games, including the 2016 CFL championship game.
Whether either or both of those games will be played at Rogers Centre or BMO Field is yet to be determined, with the possibility the 2016 game could coincide with the NHL staging its first Toronto outdoor game at BMO.
Braley, who also owns the CFL's B.C. Lions, took on the Argo ownership in February of 2010 after six years of operation headed by Toronto businessmen Howard Sokolowski and David Cynamon.
Attempts by Sokolowski and Cynamon to move the Argos from Rogers Centre to a new stadium, first at the University of Toronto and later at York University, both failed to get off the ground.
In 2013, Rogers Communications, owner of the MLB's Toronto Blue Jays and the Rogers Centre, told the Argos they would not be welcomed as a tenant beyond 2017, due to the baseball club's desire to install real grass at the facility.
The Rogers Centre has been heavily criticized as a football venue and the Argos have been frustrated at the inability to secure favourable dates for their schedule in recent years.
The CFL believes getting into a suitable outdoor facility, such as BMO Field, will significantly improve both the fan experience and the economics of operating the team.