Bettman: Hurricanes 'not moving' to Quebec City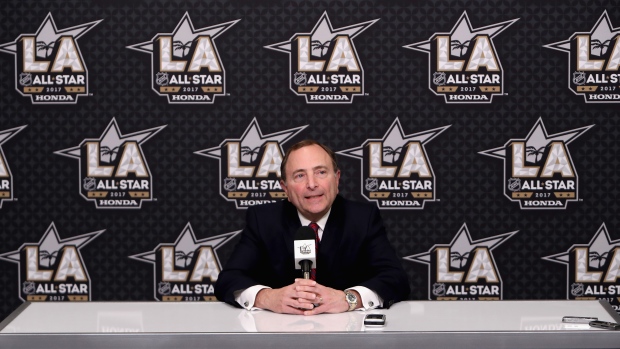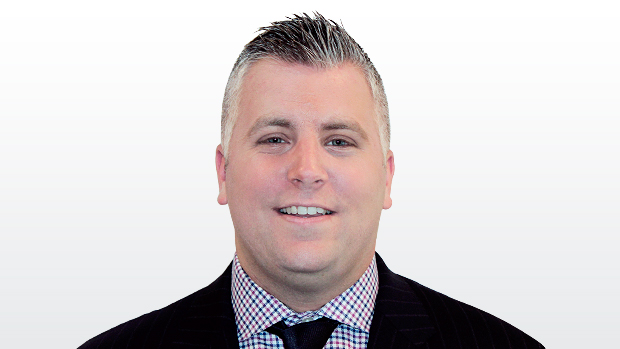 LOS ANGELES — Peter Karmanos has made it no secret that he has been seeking a partner to buy a stake in the Carolina Hurricanes for years.
Karmanos has fielded only a few nibbles of interest since 2014.
Karmanos said Saturday after the NHL's Board of Governors meeting that as time has gone on, he has become "more open-minded" to the outright sale of the franchise, rather than just part of it.
That news created a flutter in Quebec City, where the Hurricanes have long been targeted by fans as a potential relocation option to bring the NHL back to La Vieille Capitale.
NHL commissioner Gary Bettman quickly put those rumours to bed in his annual State of the League media availability later Saturday afternoon at Staples Center.
"The club is not moving," Bettman said.
Instead, Bettman categorized any link to Quebec City as a "made-up story" and said that Karmanos was caught in a "candid moment" where he was "expressing his open-mindedness whimsically."
"There is no formal sale process," Bettman said. "He may sell. He may not. He may sell none of it."
Carolina draws the fewest fans in the NHL as measured by both a per-game average (11,933) and capacity percentage (64 per cent) of PNC Arena. Fan interest has waned in the Raleigh-Durham Triangle region since the Hurricanes captured the Stanley Cup in 2006; the Canes have not qualified for the playoffs since 2009, making it seven straight springs without meaningful hockey.
Karmanos has also been forced to keep the franchise afloat with the team often running at a deficit at times over the past decade.
The Hurricanes remain a potentially attractive option for a buyer, though, because they hold such a team-friendly long-term lease at PNC Arena, which is owned by the region's Centennial Authority.
According to NHL bylaws, Karmanos would have to exhaust all efforts to sell the team locally before relocation would even be considered. The NHL holds the ultimate trump card because any sale would need to be approved with a Board of Governors vote, something that thwarted three previous relocation attempts by former Blackberry CEO Jim Balsillie.
Interest in Quebec City remains steadfast. The NHL fielded an expansion bid from the Citadel City in 2015, with a commitment from prospective owner Quebecor to pay the $500 million USD fee, which is nearly $660 million Canadian. The league decided to expand by just one club in Las Vegas in 2017-18.
The Vegas Golden Knights begin play in October, while the only hockey in Quebec's $370 million Videotron Centre is QMJHL play with the Remparts.
To be clear, the NHL is committed to hockey in Carolina, much in the same way they dug in their heels to keep the Coyotes in the desert over the last decade.
"It's not all about money," NHL deputy commissioner Bill Daly said of a potential Hurricanes sale. "It's about commitment to markets."
Contact Frank Seravalli on Twitter: @frank_seravalli