Bettman: Recommendation near on expansion
NHL commissioner Gary Bettman said Monday the league's executive committee is scheduled to meet in the next two weeks to determine a recommendation on possible expansion.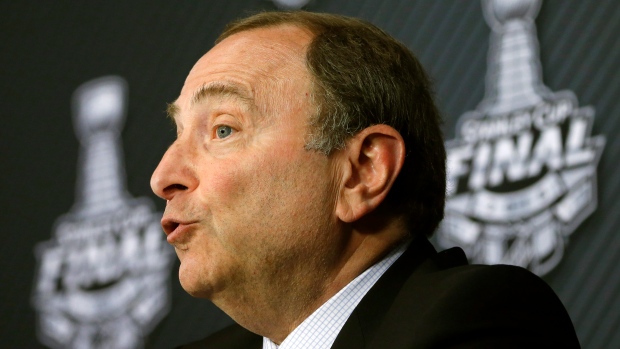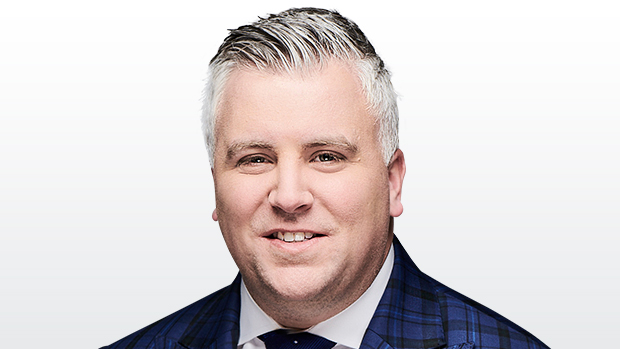 PITTSBURGH — Hang in there, Quebec City and Las Vegas. A decision is near.
NHL commissioner Gary Bettman said Monday the league's executive committee is scheduled to meet in the next two weeks to determine a recommendation ahead of the June 22 board of governors meeting in Las Vegas, where a vote will determine whether the league will remain at 30 teams or expand by one or two franchises.
"I'm not going to handicap what is going to happen," Bettman said at his annual state of the league press conference prior to Game 1 of the Stanley Cup final. "But when the board meets in Las Vegas on June 22, I'm fairly certain we will know more than we do today."
Bettman said the nine-member executive committee will meet approximately one week before the June 22 meeting.
In other words, a decision could be reached by or before June 15.
"I have no doubt that recommendation will probably get leaked in advance of the board meeting," Bettman said. "There will be plenty of time to speculate."
NHL deputy commissioner Bill Daly said it is still feasible for a new team to be on the ice in time for the 2017-18 season, but that window is quickly closing. The league has already said the current 30 teams would need at least one calendar-operating year (July 1 - July 1) to prepare for the upcoming changes.
An announcement in conjunction with the NHL Awards ceremony June 22 at the Hard Rock Hotel and Casino in Las Vegas would allow for play during the 2017-18 season, though Daly said that timetable could also be deferred.
The NHL officially began accepting applications for expansion last July, with prospective ownership groups in both Las Vegas and Quebec City ponying up a $10 million application fee to participate. Their financial viability has been examined and both cities cleared the three phases in the process.
They are now just waiting on an answer and directions where to wire the $500 million (U.S.) expansion fee to join the club.
The doors have opened for concerts in the sparkling Videotron Centre in Quebec City and T-Mobile Arena sprouted steps off the Las Vegas Strip. More than 14,000 individual fans have deposited money on season-ticket packages in Las Vegas. Other key components are also hinging on official word, such as the building of practice facilities.
The NHL has long been fascinated by the possibility of being the first professional sports league to place a franchise in North America's gambling and leisure mecca, but with recent rumblings that the NFL may relocate a franchise to Las Vegas, some wondered whether that would scare off the NHL.
Daly said the NHL is judging the application based on its "own merits," and whatever decision the NFL makes will have no bearing one way or the other on the fate of hockey in Vegas.
"I have not spoken to commissioner Goodell," Bettman said. "I'm not opining for the NFL, but I think it's far from a done deal there."
A two-thirds affirmative vote would be required from the 30 teams to expand. The NHL last expanded in 2000 when Columbus and Minnesota joined.
Just in case, the NHL and NHL Players' Association have locked down terms for a possible expansion draft.
Daly did not want to discuss specific parameters of a potential expansion draft and the impact on current teams, because the NHL has not made the decision to expand and he did not want to direct attention away from the Stanley Cup final, but a few details did emerge.
For one, players will no-move clauses in contracts will likely need to be counted among the players required to be on a team's protected list, but Daly did not confirm that for certain. Doing so would likely reduce the number of young players a team is able to protect.
Also, Daly reiterated that first and second-year professional players are "exempt and don't need to be protected." When asked whether that meant a player entering his third season would also be exempt, such as a William Nylander for instance, Daly did not answer.
The truth is that it is likely a nuanced topic with many layers and clauses.
"There is a specific procedure and definition with respect to how you qualify professional players," Daly said. "But I'm not in a position to say more."
Daly revealed the NHL scrapped a minimum/maximum salary requirement for teams to expose, saying it did not make much of a competitive difference either way.
The NHL will heavily penalize any team that is not compliant with expansion draft rules, one that either does not expose the minimum number of players, for instance. It is a material penalty, perhaps with some financial component, potentially centered on the loss of draft picks.
"We had a pretty extensive discussion and agreement with the Players' Association with respect to what non-compliance with those rules would be and it's a fairly significant," Daly said.
It only matters, though, if the NHL's executive committee makes a recommendation to expand.
The NHL's executive committee is normally comprised of 10 owners. But Bettman said Flyers chairman Ed Snider, who passed away in April, has not been replaced on the executive committee or the competition committee.
Contact Frank Seravalli on Twitter: @frank_seravalli