Bills release tight end Clay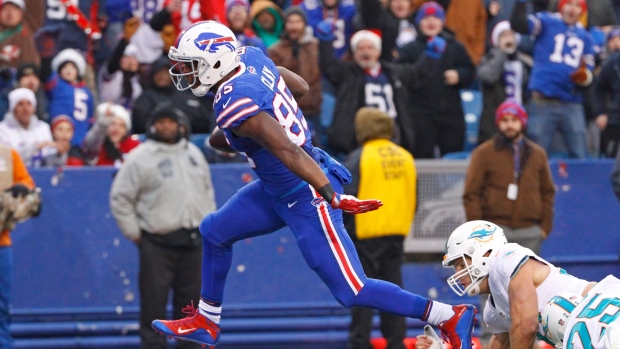 The Buffalo Bills announced the release of Charles Clay on Friday.
The 30-year-old tight end had one year remaining on a five-year deal signed in 2015 when the Miami Dolphins chose not to match the offer sheet signed with their AFC East rivals.
A native of Little Rock, AR, Clay had early success in Buffalo, recording two straight 50-plus receptions seasons and seven touchdowns.
In 2017, his numbers declined with the Tulsa product recording the fewest number of receptions in his career to that point, before seeing his production dip greatly in 2018, posting only 184 yards receiving. It was also the first season of Clay's eight-year career where he did not post a TD.
Clay was set to earn $4.5 million in 2019. His release carries $2.5 million in dead money towards the team's salary cap.
Currently, Jason Croom is the only tight end under contract with the club.