Bisping replaces Silva in UFC Shanghai main event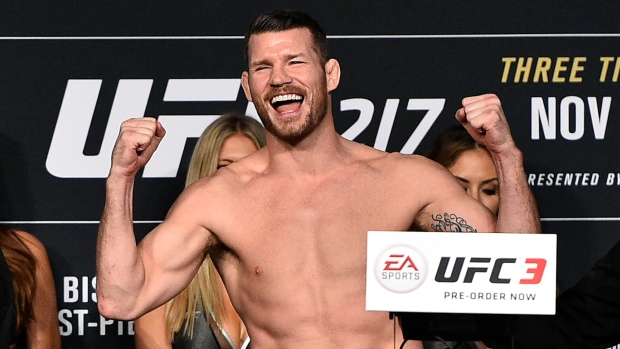 Former middleweight champion Michael Bisping is wasting little time getting back into the octagon as he will replace Anderson Silva in the main event of UFC Fight Night Shanghai in two weeks against Kevin Gastelum, the UFC confirmed on Saturday.
Silva was removed from the November 25th main event after he was flagged for a potential doping offence and provisionally suspended by the United States Anti-Doping Agency on Friday.
Bisping dropped his middleweight title at UFC 217 on November 4th when he was submitted in the third round of the main event by Canadian Georges St-Pierre.
The 38-year-old is 30-8 overall in his MMA career.