Blackhawks sign G Delia to extension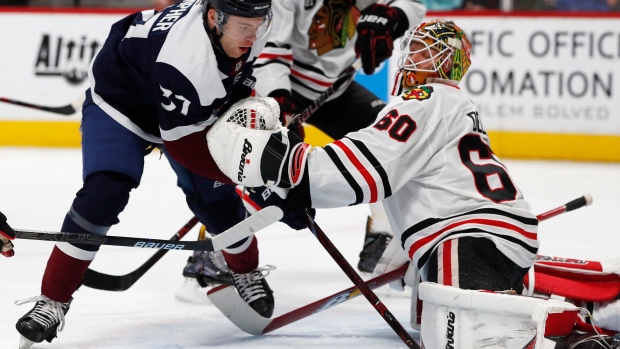 The Chicago Blackhawks signed goaltender Collin Delia to a three-year, $3 million extension on Monday.
Delia, 24, has a 6-2-3 record this season with a 2.98 goals-against average and a .923 save percentage. The new deal will carry a $1 million cap hit.
He has served behind Cam Ward this season with Corey Crawford sidelined by injury.
Delia was signed as a free agent by the Blackhawks in July, 2017 and made his NHL debut with the team last season, posting a 1-1 record in two games.