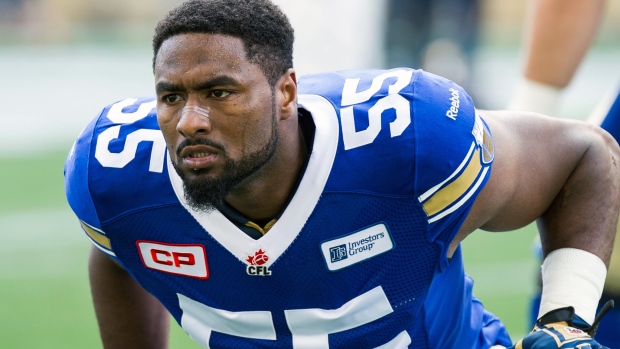 The Winnipeg Blue Bombers announced Tuesday national defensive lineman Jamaal Westerman is out for the season with an upper-body injury.
Westerman suffered the injury in the Blue Bombers' 48-28 Banjo Bowl win over the Saskatchewan Roughriders.
In 11 games for the Blue Bombers this season, the 32-year-old Westerman had 21 tackles and seven sacks. His seven sacks were tied for the second-most in the league this year, just one behind league leader Micah Johnson's eight.