Blue Bombers post $5.1 million profit for 2017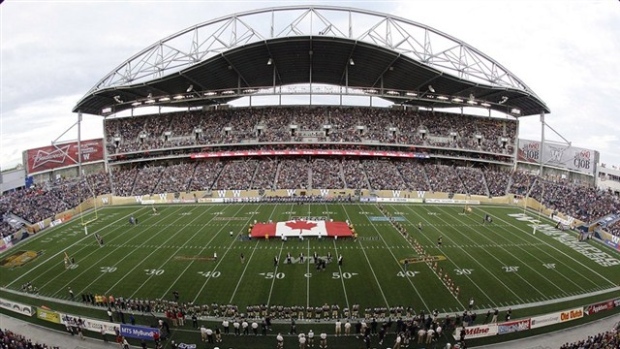 WINNIPEG — The 2017 season was a good for the Winnipeg Blue Bombers, on and off the field.
Last season, the Bombers finished tied for second with Edmonton last year in the ultra-competitive West Division with a 12-6 mark before dropping a 39-32 semifinal decision to the Eskimos. But the club's improved play on the field helped the franchise post a $5.1 million operating profit on the year, an increase of $2.3 million from 2016.
"We are pleased with these very strong 2017 financial results," president Wade Miller said in a statement. "These results are a testament to the strong support from our fans, season ticket members, and corporate partners.
"Our team should be proud of our success in 2017."
Winnipeg's annual report for 2017 showed total revenues of $32.5 million, an increase of $2.9 million over 2016. Attendance was also up, with the Bombers averaging over 27,400 spectators, an increase of six per sent.
The club also experienced growth in corporate partnerships, retail sales, and food and beverage revenue.
Total operating expenses were $27.4 million, an increase of just $700,000 from 2016.