Johansen responds to trade rumours
Columbus Blue Jackets centre Ryan Johansen says his focus remains on the ice, but a report on TSN threw his parents for a loop back home in Vancouver, writes TSN Senior Hockey Reporter Frank Seravalli.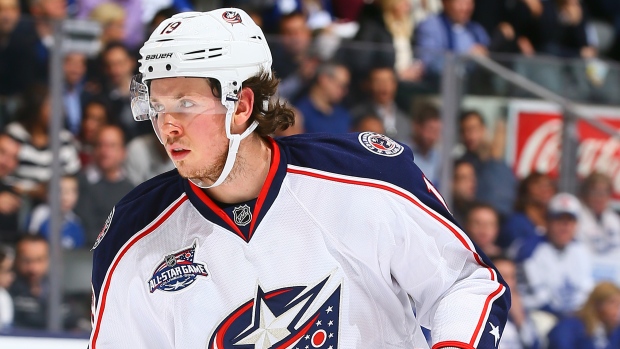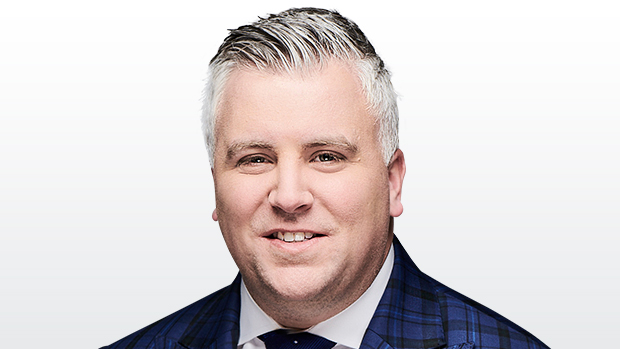 NEWARK, N.J. -
Ryan Johansen
did not seem all that surprised on Wednesday his name had been linked to trade rumours, but said his mentioning on Insider Trading threw his parents for a loop back home in Vancouver.
"It's new," Johansen said. "It definitely catches your mom and your dad's attention. You know, they're always thinking about their boys. It is what it is. I haven't been down this road, but a lot of players have been down this road. It's my job to play hockey."
TSN Insider Darren Dreger reported Johansen, 23, is not being actively shopped by Blue Jackets GM Jarmo Kekalainen, but that Kekalainen is not "dismissing the interest" and will listen to offers.
It's a lot different of a situation than Johansen being untouchable, which is the reason for some surprise. Johansen is a bona fide No. 1 NHL centre, a franchise building block the Blue Jackets yearned for so long to acquire.
Johansen refuted the notion that whatever move might come next from the Blue Jackets would be because of his holdout from training camp last October. Sources indicated there has been lingering discord between Johansen's camp and Blue Jackets' brass, but Johansen denied that on Wednesday.
Blue Jackets president John Davidson was outspoken during last year's negotiation, labelling it "extortion." Since then, Davidson has not been overly complimentary of Johansen's play. When Johansen was sent home from an October trip to be evaluated by doctors for a lack of energy, Davidson dubbed it "another curveball" in the Johansen saga.
"We've come out and we've said to everyone already that we've moved past that and it's totally in the past," Johansen said. "We have a great relationship, I feel, and my agent with them. I love being a Blue Jacket. People are going to say whatever they're going to say. We've moved past that."
Johansen said he had not been contacted by Kekalainen or the Blue Jackets' management after Tuesday's report.
"They've told me before that they've committed to me and they want me to be the guy here," Johansen said. "It's my job to play hockey. I can't worry about any of that stuff. When you're on a losing team, a team with a bad record, there's going to be speculation that there's going to be change. That's the way it is. It's my job to make sure that I try to make my game better."
When asked about his relationship with coach John Tortorella after 15 games, Johansen responded "it has been great."
From the outside, that didn't seem to be the case. Johansen was benched in the third period of Tortorella's first game, with a New York Post report saying Tortorella told Johansen he was "out of shape." Tortorella denied that report.
On Saturday, Johansen was demoted to the fourth line for a stretch. He's back on the Blue Jackets' top line with Boone Jenner and Brandon Saad on Wednesday night against the Devils.
"He's trying to make me the best player I can be," Johansen said. "He's going to push me and try and get the most out of me - that's his job. I have a good understanding of what he's trying to do … He's not going to reward me if I'm not doing that. I'm sure we'll have our moments. But our team has responded pretty well with Torts here. We've been playing better hockey."
Johansen evaluated his overall play this season as "all right." With 16 points in 20 games, he is not far off last year's career-best 71 points in 82 contests, and that's after Columbus' 0-8-0 start.
To be sure, there is room for improvement. Only four of Johansen's 16 points are goals; he is 10th on the team in high-danger scoring chances (38), according to war-on-ice.com. Cody Goloubef, Matt Calvert and David Savard all have significantly more high-danger chances than Johansen.
"Might as well use (the trade chatter) as motivation," Johansen said. "We're a struggling team and maybe you want to say I'm struggling a little bit. It's good for me. Maybe I need a little chip on my shoulder. Hopefully I'll have some more success and I'll put away those rumours."
Frank Seravalli can be reached at frank.seravalli@bellmedia.ca.