Blue Jays' defeat rests on offence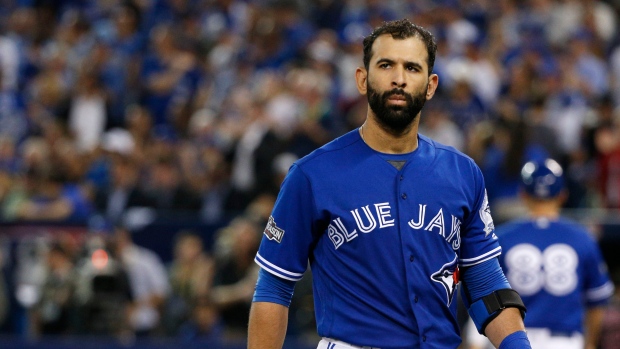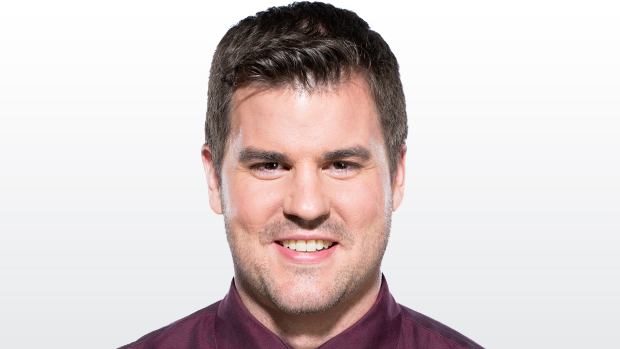 TORONTO – Just like they did in Games 1, 2 and 3 of this now completed American League Championship Series, Cleveland hit more home runs than the Blue Jays. Just like they did in Games 1, 2 and 3, Cleveland won.
The only time the Jays out-homered Cleveland, Game 4, they won.
What a pattern this would be if it wasn't so obvious. Legendary late Orioles' manager Earl Weaver is smiling, somewhere out there in the ether.
For some, though likely not everyone, it's a more interesting conclusion to draw than, say, "Jose Bautista made a comment about Ryan Merritt 'shaking in his boots' but then didn't go 3-for-3 with three home runs and six RBI so he failed at his job."
Onward it is for the suddenly muscle-bound American League franchise with the longest World Series drought, which dates to 1948.
The Blue Jays pitched well enough, their starters allowing 12 earned runs in 30 1/3 innings in the ALCS; the bullpen backed them up, throwing 13 2/3 scoreless frames.
It was the offence, which so revolves around the power game, which no-showed. Blue Jays' run totals in the five games with Cleveland: Zero, one, two, five (win), zero.
Three runs in four losses. That isn't going to get it done.
So if the pitching was really good, allowing 25 hits in five games, it must be that too many of those hits were home runs; six of them were long balls, in fact, although five of them were solo shots. Toronto mustered two home runs in the series, both solo jobs, one by Michael Saunders in Game 3 and one by Josh Donaldson in Game 4.

BAUTISTA ADDRESSES MERRITT
After Game 4, Jose Bautista suggested Cleveland's Ryan Merritt may be "shaking in his boots" at the prospect of facing the Blue Jays' lineup in Game 5.
Merritt stepped up in the ALCS clinching game, giving his team 4 1/3 innings of two-hit ball, serving as the bridge Cleveland manager Terry Francona needed to get to his big relievers, including Bryan Shaw, Andrew Miller and closer Cody Allen.
Bautista was more conciliatory in defeat.
"It's surprising but it's not impossible," said Bautista of Merritt's performance. "There's never any disrespect meant. I simply gave my opinion on what I thought could have happened. I never said he wasn't good enough; obviously, he's here."

BULLPEN USAGE
Cleveland skipper Terry Francona, down starters Danny Salazar, Carlos Carrasco and, it turned out, Trevor Bauer, needed to be masterful in his bullpen usage and required his top relievers to deliver throughout the American League Championship Series.
Deliver, they did.
Francona didn't necessarily start this trend of going to his top relievers early in games but the success he experienced in the first game of Cleveland's Division Series against Boston surely emboldened him to continue doing so.
Dodgers' manager Dave Roberts, who once played for Francona in Boston, is liberally employing his brilliant closer, Kenley Jansen, as Los Angeles moves through the National League playoffs.
Here are some thoughts from a variety of Blue Jays on bullpen usage in this postseason:
"I can remember a couple of years ago when Oakland heavily invested in bullpen, trying to get their starter through five and then letting the horses take over," said Michael Saunders. "I just think where we are in today's age, it's a pitchers' game. I think everyone is throwing mid-to-upper 90s, especially out of the bullpen. Everyone talks about getting a pitch count up, it's almost like you don't want to anymore. You'd rather face that starter three or four times instead of getting into that bullpen."
"Anything goes during the playoffs, you're just trying to win games," said Roberto Osuna. "Obviously they did it against us and it worked to shut down our offence and when you do that early in the game, in the eighth or ninth inning the hitters are a little bit down. Anything goes in the playoffs."
"To be honest, you don't expect that but everything goes in the playoffs," said Edwin Encarnacion. "This is baseball and it worked out for them. To be honest, we didn't expect that at all."
"It's always changing," said Jason Grilli. "In this situation it's always, you play to win. You play to win and every year somebody does it differently and someone steps up and you guys come up with some spin and analyzing of why it worked. We put forth our effort and that's all I can say about it."