Blue Jays release Morales; option Barnes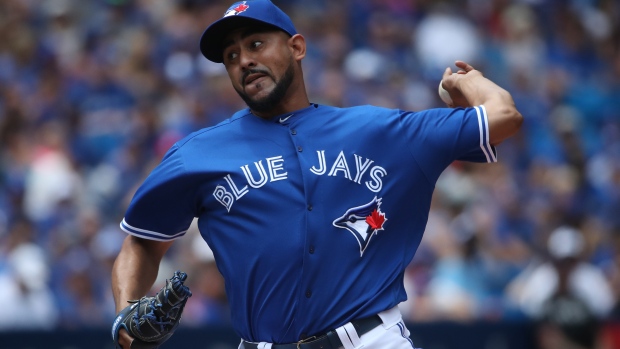 The Toronto Blue Jays released relief pitcher Franklin Morales on Tuesday, according to TSN's Scott MacArthur. After their loss to the Rays later in the evening, the team sent Danny Barnes down to triple-A Buffalo.
Morales, 30, took a loss in his last appearence with the Blue Jays, on July 31, after allowing three earned runs on one hit and two walks in 1/3 innings pitched. He owns a 9.00 ERA in five games with the Jays this season.
He was designated for assignment on August 1.
Barnes, 26, gave up two earned runs on two hits and walked two batters in one inning of work during a 9-2 loss to the Rays on Tuesday. He made his major league debut on Aug. 2 in Houston and in three appearances with Toronto, pitched four innings and compiled a 1.75 WHIP and 4.50 ERA.