Boeser, Matthews and Wheeler among NHL All-Stars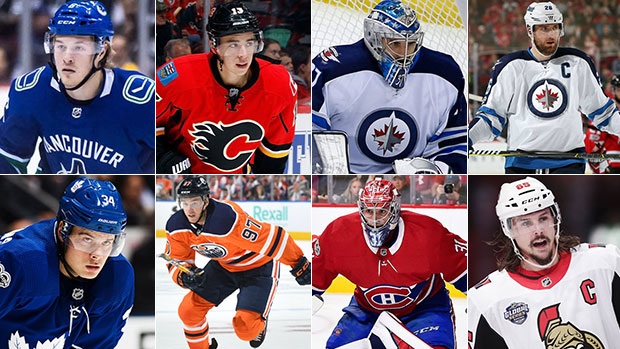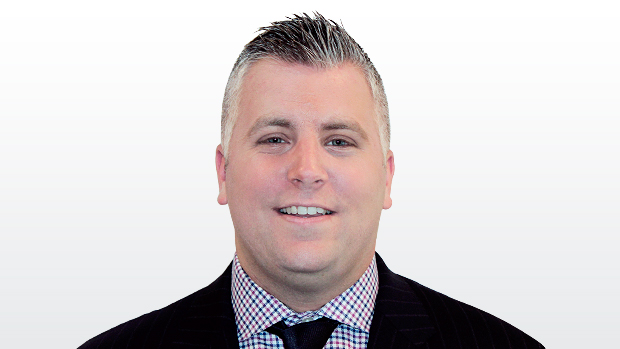 Blake Wheeler will once again enjoy a warm escape from Winnipeg during the All-Star break.
Only this year, it will be an all-expenses-paid trip, with the NHL paying freight.
Finally.
Wheeler was named to his first All-Star Game roster, the NHL announced on Wednesday, a fitting honour for the consistent captain who hasn't missed a game in three seasons and sits second in league scoring. He will joined by another first-timer and teammate Connor Hellebuyck in Tampa Bay as the Jets were the only Canadian club with multiple All-Star selections.
Canucks rookie sensation Brock Boeser, breakout star Brayden Schenn and brick wall Andrei Vasilevskiy were also among the first-time All-Star headliners named Wednesday.
Toronto's Auston Matthews, Edmonton's Connor McDavid, Ottawa's Erik Karlsson, Montreal's Carey Price and Calgary's Johnny Gaudreau were Canada's other choices.
McDavid was previously elected by fans as captain of the Pacific Division stars, alongside P.K. Subban (Central), Alex Ovechkin (Metropolitan) and Steven Stamkos (Atlantic).
The host Tampa Bay Lightning, who have run away from the Atlantic pack, will have four representatives, including Stamkos, Vasilevskiy, Nikita Kucherov and Victor Hedman.
All-Star Weekend is slated for Jan. 27-28 at Amalie Arena.
With the NHL once again showcasing its stars in a three-on-three tournament, and only 11 roster spots up for grabs with up to eight teams in each division requiring at least one representative, the format naturally lends itself to a worthy candidates being left off the list.
That's why the players not chosen are shrugs - not snubs. It is a complex and delicate equation.
Reigning Vezina Trophy winner Sergei Bobrovsky, for instance, was bypassed for Henrik Lundqvist and Braden Holtby.
Red Wings veteran Mike Green was chosen over Maple Leafs defenceman Morgan Rielly as Detroit's lone representative.
New York Islanders winger Josh Bailey was selected over Flyers winger Jakub Voracek, a previous All-Star who leads the league in assists (42), and his teammate Sean Couturier who is fourth in goals (23).
Vladimir Tarasenko, the star who stirs St. Louis' drink, was left off the list in favour of teammate Schenn. James Neal and netminder Marc-Andre Fleury will wear the Golden Knights' shield from Vegas, a footnote in their unprecedented expansion season, despite a solid campaign from leading scorer Jonathan Marchessault.
In some cases, players were chosen based on star name recognition, not necessarily what they have accomplished this season, as would be the case with Penguins defenceman Kris Letang. All-Star Weekend is one of the NHL's biggest marketing tools of the season with hockey's megawatt names all in one town.
There will once again be cash on the line with the three-on-three tournament winners taking home a $1 million cheque to be split evenly among the 11 players.
That means everyone will want to be on Taylor Hall's team. The New Jersey Devils winger, who has 42 points in 39 games this season, has been on both winning teams (Pacific and Metropolitan) since the format was instituted in 2016. That's been worth $182,000.
For some young stars, just getting selected meant a payday. McDavid, Matthews, Boeser, Jack Eichel and Noah Hanifin each hit a $212,500 bonus for being named to the team, the maximum bonus allowed under entry-level contract terms.
Tampa Bay's Jon Cooper, Nashville's Peter Laviolette, Washington's Barry Trotz and Vegas' Gerard Gallant will coach the squads by virtue of earning the top points percentage in their respective divisions through games on Jan. 6.
Here are the full All-Star Game rosters:
2018 ALL-STAR ROSTERS (Number of All-Star Games)
ATLANTIC DIVISION: F Aleksander Barkov, FLA (1st), F Jack Eichel, BUF (1st), F Nikita Kucherov, TBL (2nd), F Brad Marchand, BOS (2nd), F Auston Matthews, TOR (2nd), F Steven Stamkos, TBL (5th), D Mike Green, DET (2nd), D Victor Hedman, TBL (2nd), D Erik Karlsson, OTT (5th), G Carey Price, MTL (6th) and G Andrei Vasilevskiy, TBL (1st)
METROPOLITAN DIVISION: F Josh Bailey, NYI (1st), F Sidney Crosby, PIT (3rd), F Claude Giroux, PHI (5th), F Taylor Hall, NJD (3rd), F Alex Ovechkin, WSH (7th), F John Tavares, NYI (5th), D Noah Hanifin, CAR (1st), D Seth Jones, CBJ (2nd), D Kris Letang, PIT (4th), G Braden Holtby, WSH (3rd) and G Henrik Lundqvist, NYR (4th)
CENTRAL DIVISION: F Patrick Kane, CHI (7th), F Nathan MacKinnon, COL (2nd), F Brayden Schenn, STL (1st), F Tyler Seguin, DAL (5th), F Eric Staal, MIN (5th), F Blake Wheeler, WPG (1st), D John Klingberg, DAL (1st), D Alex Pietrangelo, STL (1st), D P.K. Subban, NSH (3rd), G Connor Hellebuyck, WPG (1st) and G Pekka Rinne, NSH (2nd)
PACIFIC DIVISION: F Brock Boeser, VAN (1st), F Johnny Gaudreau, CGY (4th), F Anze Kopitar, LAK (4th), F Connor McDavid, EDM (2nd), F James Neal, VGK (3rd), F Rickard Rakell, ANA (1st), D Brent Burns, SJS (5th), D Drew Doughty, LAK (4th), D Oliver Ekman-Larsson, ARI (2nd), G Marc-Andre Fleury, VGK (3rd) and G Jonathan Quick, LAK (3rd)
Contact Frank Seravalli on Twitter: @frank_seravalli