Bombers make Bighill highest paid defender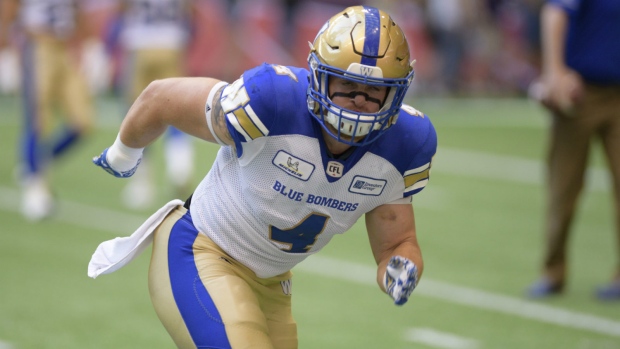 The Winnipeg Blue Bombers announced Tuesday they have signed the league's Most Outstanding Defensive Player Adam Bighill to a three-year contract extension.
TSN's Farhan Lalji reported Bighill will now be the highest paid defensive player in the league on a deal that will average more than $250K per year.
Last year was the second time Bighill has been named the CFL's Most Outstanding Defensive Player, winning the award in 2015 as well.
Bighill signed with the Blue Bombers ahead of last season after a year in the NFL. He finished with 105 tackles, four sacks, and two interceptions in 18 games in his first season in Winnipeg.
"It was pretty well documented that going into this offseason, re-signing Adam was a very big priority for us," Blue Bombers General Manager Kyle Walters said in a team release. "We were able to get discussions going and once we did, things moved well and I think both sides are comfortable with the agreement and excited about the future. Adam is a heck of a football player, a great leader, and we're thrilled to keep him in Winnipeg."
The 30-year-old started his CFL career with the BC Lions, playing six seasons in BC before spending 2017 with the NFL's New Orleans Saints.
In 117 career regular season games in the CFL, Bighill has 594 tackles, 37 sacks, and 10 interceptions.