Bombers' Smith retires for other interests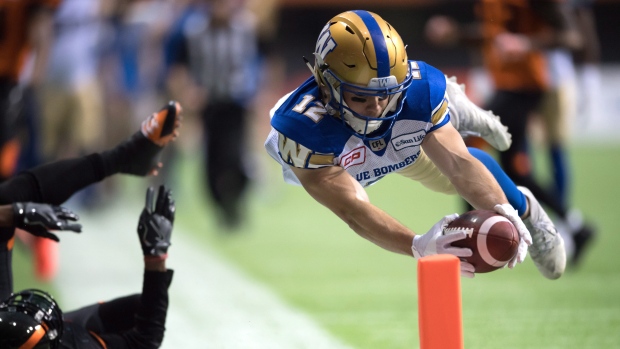 Winnipeg Blue Bombers receiver Ryan Smith has announced his retirement.
Smith amassed 488 yards on 53 receptions for one touchdown in 11 games in the 2016 season. His best performance came in the Western semifinal against the BC Lions, where he posted 106 yards and two touchdowns on seven receptions.
Smith joined the Bombers in February 2016 as a free agent after spending his first two CFL seasons with Saskatchewan. He led the Riders with 991 receiving yards and seven touchdowns in 2015.
He finishes his CFL career with 1,638 yards and eight touchdowns on 125 receptions over 35 games.
"Although this was an extremely difficult decision, it is one that I am ultimately comfortable with," Smith said in a release issued Friday by the team. "I have the opportunity to pursue interests outside of football, and I just feel this is the time for me to step away. I would truly like to thank the Winnipeg Blue Bombers, my teammates, the CFL, and the fans of the Blue Bombers."