Bruins expect Chara back for Game 1 of SCF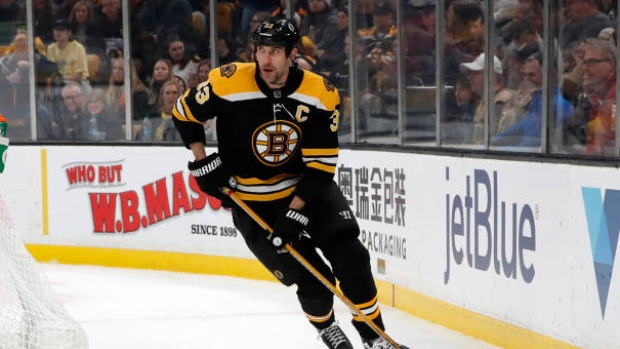 Boston Bruins captain Zdeno Chara missed Game 4 of the Eastern Conference Final with an undisclosed injury, but head coach Bruce Cassidy expects the defenceman back for Game 1 of the Stanley Cup Final.
The Bruins completed their four-game sweep of the Carolina Hurricanes on Thursday with a 4-0 victory. Chara joined the team on the ice as they were presented with the Prince of Wales trophy.
"We found out this morning he wasn't going to be able to go," Cassidy said after the Game 4 win. "He is dealing with an injury. This time off will help him, and I believe he'll be ready to go in Game 1, whenever that is.
"We don't think it's serious, but I have said that before about some of our guys and found out later (it was)... I believe he will be ready to go next round."
The Bruins will meet the winner of the Western Conference Final between the San Jose Sharks and St. Louis Blues. The Sharks currently lead the series 2-1, with Game 4 taking place Friday night in St. Louis.