Boyle set for Leafs debut against Sharks
Mitch Marner and Tyler Bozak also back in the lineup as Toronto begins California swing in San Jose.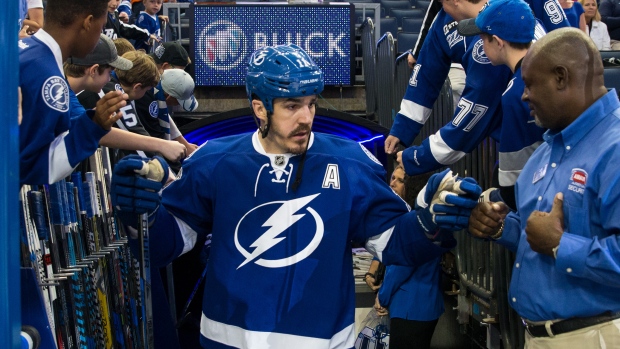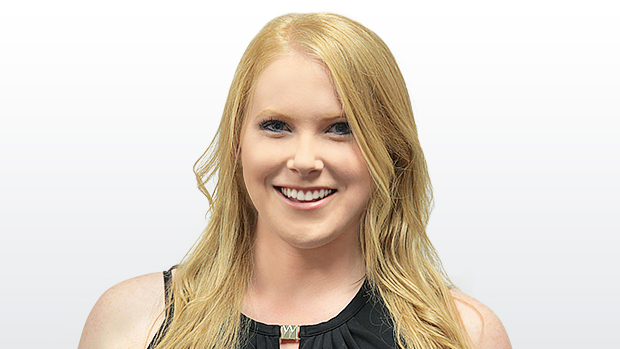 SAN JOSE –He hadn't yet officially joined his new Maple Leafs teammates in San Jose on Tuesday, but Brian Boyle was already the talk of the dressing room.
One day after Toronto traded Byron Froese and a second-round pick to the Tampa Bay Lightning for him, the 32-year-old Boyle was still en route to the Bay Area when the team finished their morning skate ahead of facing the Sharks.
Barring any complications with his flight, Mike Babcock said he expects Boyle to play on the fourth line. The coach said the veteran centre's role will evolve as both sides get to know one another.
"We're excited. Lou [Lamoriello] thought our group had earned the right for us to help them," said Babcock. "[Brian's] going to play on the penalty kill for us, take faceoffs, maybe play a bit of net front on the power play. We're just going to figure it out over time."
The Maple Leafs are betting that adding Boyle's skill set plus leadership and playoff experience (his 100 games played since 2011 is more than any active player in the NHL) can make a difference in their young dressing room. His new teammates expressed their excitement not only to have Boyle in the fold, but about what the decision by Toronto's management team to add a piece says about their group.
"It's obviously a big move. I think the guys are happy to be getting a veteran presence like that," said Morgan Rielly. "We've all seen the stat about his playoff experience and we're all very excited. It sends a good message to our players that we're going to move forward here and try to keep pushing."
Toronto is currently one point ahead of the New York Islanders for the second wild-card spot in the Eastern Conference, and one point back of the Boston Bruins for third in the Atlantic Division. The Maple Leafs have already lost to the Sharks once this season, a 3-2 shootout decision in December, and are riding a two-game losing streak into the first game of their California road trip.
Beyond Boyle's inclusion in the lineup, Mitch Marner (upper-body injury) and Tyler Bozak (upper-body injury) will also return. Marner missed the last five games but was activated Tuesday from injured reserve when the Maple Leafs reassigned Frederik Gauthier to the Toronto Marlies.
With 21 games to play in the regular season, the team can feel a sense of renewal.
"It's exciting and motivating for us [to add Boyle] just because we're in a spot where we can potentially contend and that's exciting on its own," said Nazem Kadri. "From what I've heard, Brian is going to fit in nicely. He's had tremendous success in the playoffs and that's something that definitely can't hurt."
"[Boyle]'s having a great year. He's been playing that style for a long time," added Rielly. "It's a big boost with Marns coming back after five games too and we're feeling good. We're in a good spot right now. This is a big road trip for us and we're ready for it."
Where Boyle can immediately help is with Toronto's defensive-zone faceoffs. They're dead last in the league right now (46.2 per cent), and two teams they'll see on this trip are among the best (Anaheim is first in the league, Los Angeles is 11th). Boyle is at 51.4 per cent on the season.
Babcock said his newest player may end up at centre or on the wing as time goes on, but there will be less concern for the coaching staff about matchups on the road when he's on the fourth line.
And of course there's the size that he brings.
"I think he's like 6-foot-7, so if anyone says [they notice] anything other than that about him first, they're lying to you," joked James van Riemsdyk. "He's very versatile; he can play a lot of different roles. I think this year he was even playing more of an offensive role and had some good success doing that, so it seems like he can do a lot of different things."
TSN Hockey Insider Bob McKenzie reported Tuesday morning that Toronto would like to broker more deals in the 24 hours before the window closes. Until the deadline passes, the players are steeling themselves for more potential changes to come.
"The trade deadline hasn't come and gone just yet, so we're not getting carried away with [being called buyers] just yet," said Rielly. "But this is obviously a good move to add that experience. It's a strong message to us as players."