Boyle signs two-year deal with Devils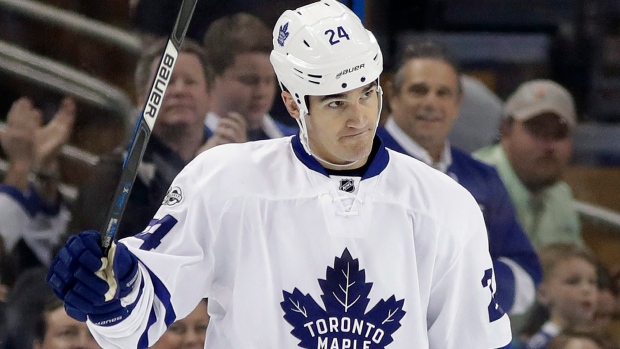 The New Jersey Devils have signed veteran forward Brian Boyle to a two-year, $5.1 million deal, according to TSN Hockey Insider Bob McKenzie.
The 32-year-old scored 13 goals and added 12 assists over 75 games split between the Tampa Bay Lightning and Toronto Maple Leafs in 2016-17.
The Bolts sent Boyle to the Leafs in late February for centre Byron Froese and a 2017 second-round pick.
According to TSN Hockey Insider Pierre LeBrun, the Leafs never made an offer to retain Boyle.
The American centred Toronto's fourth line for the final stretch of the regular season and was a valuable presence in the playoffs against the Washington Capitals, producing a couple helpers as well as winning important draws in the defensive zone.
The 26th overall pick of the 2003 NHL Entry Draft (Los Angeles Kings) has 93 goals, 76 assists and 169 points over 694 career games with the Kings, New York Rangers, Tampa Bay Lightning and Maple Leafs.
He's added 15 goals and 13 assists over 106 career playoff games, including back-to-back Stanley Cup final appearances with the Rangers and Lightning in 2014 and 2015 respectively.
Boyle is coming off a three-year, $6 million contract.