Brown: St-Pierre would "beat Conor pretty easily"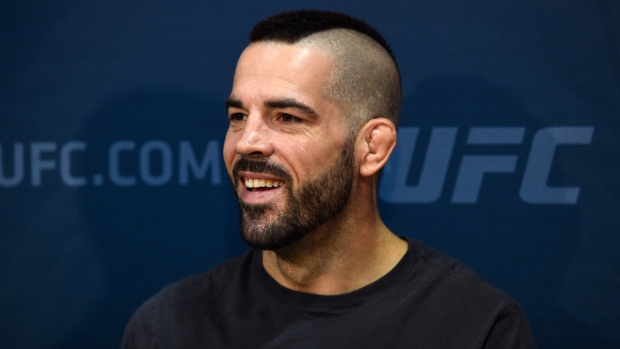 Appearing on the latest edition of The TSN MMA Show with Aaron Bronsteter and Joe Valtellini, UFC welterweight Matt Brown gave his opinion on the prospect of a potential future super fight between Georges St-Pierre and Conor McGregor.
"I think (Georges) would probably beat Conor pretty easily, I don't see any reason why Conor would take that fight personally," said Brown. "I don't think he'd have any problem taking Conor down and pounding him out."
While a fight between the two is not a reality at this point with St-Pierre moving up in weight to challenge Michael Bisping for the middleweight title at UFC 217, the idea of the two matching up is beginning to gather momentum.
"That's what a lot of Conor's shtick is now, moving up in weight, going over to boxing and fighting, he has nothing to lose," said Brown.
Even if McGregor defeated St-Pierre, Brown feels that he would need to defend his title in order to cement his legacy.
"I'd like to see him go back and defend his freaking title, defend a title once, ever," said Brown. "It's nothing against Conor, I'm happy for what he's done, but I'm never going to put him up on these (all-time) great lists that people like to put him on until he at least defends the title once."
Brown recently revealed that he would be retiring from MMA following his upcoming fight on Nov. 11 with Diego Sanchez in Norfolk, Va.
"My motivation for retirement is that I don't know what I'm going to do. It's very nerve-wracking, it's scary and I feel like I need that in my life," said Brown. "I need some variety and I need something that's scary to do and fighting, to me, doesn't provide that thrill that it used to. Right now the scariest thing I can do is retire and pursue a new passion."