Brown stays patient in wait for new deal from Leafs
Toronto Maple Leafs restricted free agent Connor Brown isn't concerned about trade rumours or a salary cap crunch in the summer following his impressive rookie campaign. TSN Maple Leafs Reporter Kristen Shilton has more.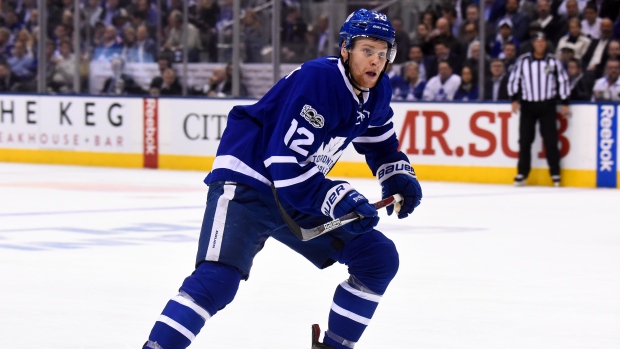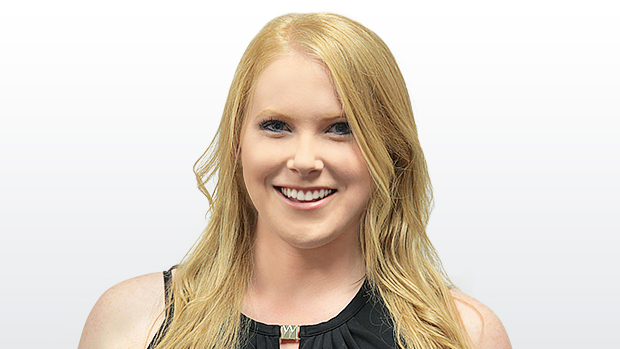 TORONTO – While spending his summer in very familiar haunts, Toronto Maple Leafs forward Connor Brown is navigating rough new waters as a pro.
Subbing in as a guest coach at the Leafs hockey school Tuesday morning at MasterCard Centre, Brown was all smiles as one camper after another approached for a photo op with the Etobicoke native. He was once a local kid skating in Leafs' camp himself; now Brown's a second-year NHL player - without a contract. The restricted free agent received a qualifying offer from Toronto last month, but has yet to ink a new deal, leaving him in limbo.
Inevitably, as the Leafs' salary cap situation has become more tenuous and their supply of wingers continues to increase, Brown's name has popped up in the trade rumour mill. But whatever talks and takes pass time in the offseason aren't something Brown is interested in hearing.
"I'm trying not to read any of [that]. I'm staying off Twitter," he said Tuesday. "I'm just trying to take care of my lane, continue to get stronger and get better in the things I need to do to get better in on the ice and off the ice will sort itself out."
With the Maple Leafs being active buyers since free agency opened on July 1, the flurry of signings has put them nearly $4 million over the league's $75 million cap, per Cap Friendly. Bigger ticket deals for Patrick Marleau (three years, $6.25 million per), Ron Hainsey (two years, $3 million per), and Zach Hyman (four years, $2.25 million per) have left little of the salary cap pie for Brown.
Teams are allowed to exceed the cap by up to 10 per cent as they finalize their rosters before the season begins, but when accounting for performances bonuses ($5,370,000), buyouts ($2,083,000) and retained salary ($1,200,000) in addition to contracts, Toronto has only $421,602 to use on Brown's contract. Since Brown was issued a $715,000 qualifying offer which would come off the cap in the event he signed a deal, the Leafs would have to get Brown done for an average value of no more than $1,136,602 per season. However, the Leafs are able to use Long-Term Injured Reserve in the offseason to give themselves some breathing room until the fall. As they are currently over the cap by $3,929,167, they can move a player like Nathan Horton to LTIR now and get that amount back (rather than his full cap hit of $5.3 million, as they would during the season), leaving zero actual cap space, but room to continue going up to 10 per cent over until the season starts.
Brown is coming off a 20-goal rookie season where he was one of Toronto's most effective penalty killers (averaging 1:59 per game shorthanded); comparative numbers around the league would put Brown's new deal in the $3.5 million per year range. On Tuesday, Brown declined to give any details on where talks were at between the sides, instead keeping the focus on his personal growth.
"Absolutely, it's [about] patience," he said. "All I can do is continue to work hard throughout the summer and take care of my part and let my agent and management take care of the rest. I'm just taking care of what I can take care, and just putting [the rest] on the backburner."
When general manager Lou Lamoriello met the media on July 1, he didn't shed any light on the negotiations with Brown and Hyman (who signed the following week), except to say, "They'll be here when October comes, how's that?"
"I'm confident in that, I can say that," Brown said of Lamoriello's guarantee. "Things will sort themselves out; you just have to be patient."
With the Leafs' campers gathered behind him on the ice listening in, Brown reflected on what it means now that the sport he loves has gone from a hobby to a job. He says he feels more mature after last season, and his current contract stalemate is a part of that evolution.
"It's real, and you're here, we're [all] here, to win," he said. "You focus on that now. Last season, [I was] coming in and trying to make the team, and now we're trying to win as much as possible."
With all signs pointing to a deal eventually being consummated, Brown will enter a training camp with more veterans expected to win opening night jobs than last year. He's complimentary of the offseason acquisitions and the tradition of success they've had over their careers, which management hopes they'll be translating to Toronto in years to come.
Injecting so much money and term for veterans into a young roster will raise expectations even further for the Leafs this fall, putting Brown's zen-like approach to his contact back to good use.
"It's a cliché, but we really take it day by day and game by game," Brown said. "As soon as you look beyond that and get too far ahead of yourself, you get into a bit of a whirlwind. We feel good, we feel like we have a really good team coming in. It'll be a fun time come October."