Browns hire Riders head coach/GM Jones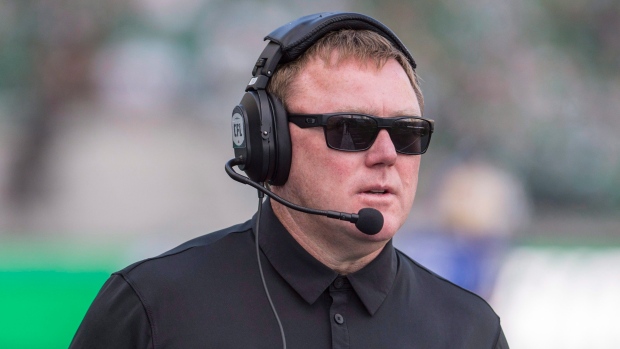 Saskatchewan Roughriders head coach/GM Chris Jones is leaving the team to take a job in the NFL as a senior defensive specialist with the Cleveland Browns.
Jones signed a one-year extension to stay with the Roughriders last week. The team made the news of his resignation official on Tuesday.
"We are proud of what Chris came in and accomplished through his three seasons as general manager and head coach," Roughriders president Craig Reynolds said in a statement. "His work obviously didn't go unnoticed and we congratulate him on his opportunity in the National Football League and thank him for his contribution to the Saskatchewan Roughriders."
Jones' interview with the Browns took place on Tuesday morning, new head coach Freddie Kitchens was a QB at Alabama while Jones was a grad assistant.
According to TSN Football Insider Dave Naylor, due to the CFL's new coaches cap, the Roughriders will have to hire a head coach who is also a defensive coordinator or promote from their existing staf and hire a DC.
The Roughriders improved each season with Jones at the helm, posting 5-13, 10-8 and 12-6 records in the three seasons he was in charge.
Last season, he led the team to second in the West and the 52-year-old was named CFL Coach of the Year.
Prior to joining the Roughriders, Jones spent two seasons as head coach of the Edmonton Eskimos and finished as a Coach of the Year finalist after both seasons.