Bruce, Mets finalize $39M, 3-year deal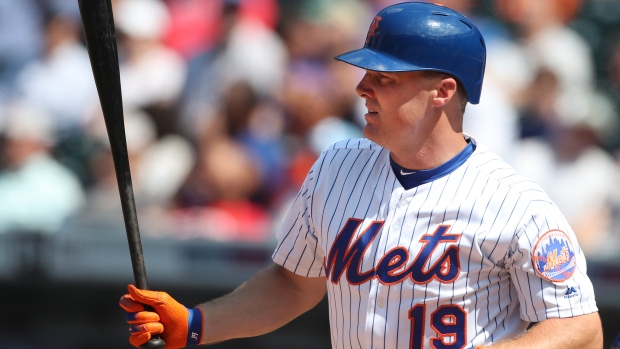 NEW YORK — Jay Bruce and the New York Mets have finalized a $39 million, three-year deal to bring his big bat back to Queens.
The Mets announced Bruce's signing Tuesday night. They have scheduled a press conference for Wednesday morning.
The 30-year-old Bruce had a career-high 36 home runs along with a .254 average and 101 RBIs last season. He hit 29 of those homers with the Mets before an August trade sent him to Cleveland.
Bruce will get $10 million this season and $14.5 million in each of the following two years. He can designate five teams each year that he cannot be traded to without his consent.
Bruce said in a statement he is "excited to return to the Mets to help finish what we set out to do at the beginning of last season."
___
More AP baseball: https://apnews.com/tag/MLBbaseball