Bruins D Miller returns for Game 4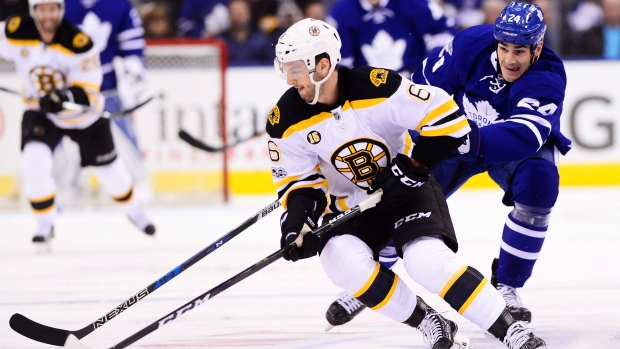 The Boston Bruins will receive a boost to their blue line on Wednesday night with the return of Colin Miller.
Miller, who was injured in Game 1 against the Ottawa Senators, said Wednesday morning he is ready to play in Game 4.
Miller logged 7:08 of ice time in Game 1 before colliding with Senators defenceman Mark Borowiecki in a leg-on-leg hit in the second period.
The Bruins are dealing with injuries to Torey Krug, Adam McQuaid and Brandon Carlo on defence.
Miller, 24, played in 61 games during the regular season, scoring six goals and adding seven assists.
His return means Tommy Cross will likely be scratched after making his playoff debut in Game 3.