Bruins' Spooner out 4-6 weeks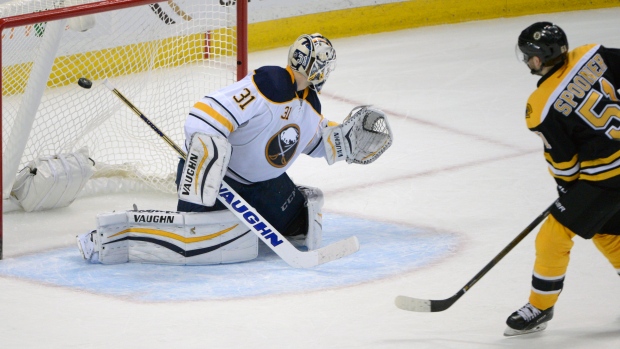 Boston Bruins forward Ryan Spooner will miss the next four-to-six weeks with a right groin adductor tear, the team announced on Wednesday.
The 25-year-old suffered the injury Sunday night against the Vegas Golden Knights.
Spooner, selected 45th overall in the second round of the 2010 entry draft, has one assist over five games this season with Boston. He scored 11 goals and added 28 assists over 78 games with the Bruins last year.