Buckle up for a busy month of trade activity
The run up to the Free Agent Frenzy on July 1 could be the craziest in NHL history, with a flurry of trade activity like we've never seen before. Check out TSN Hockey's Trade Bait list as the off-season looms.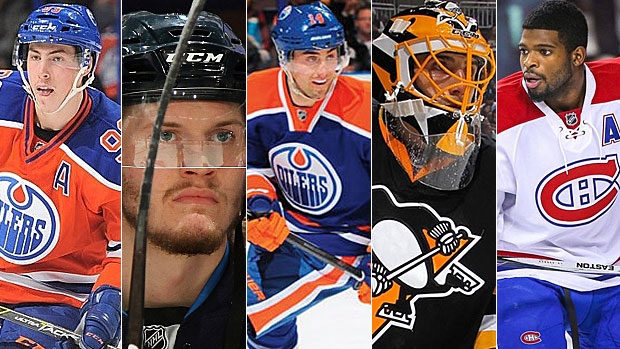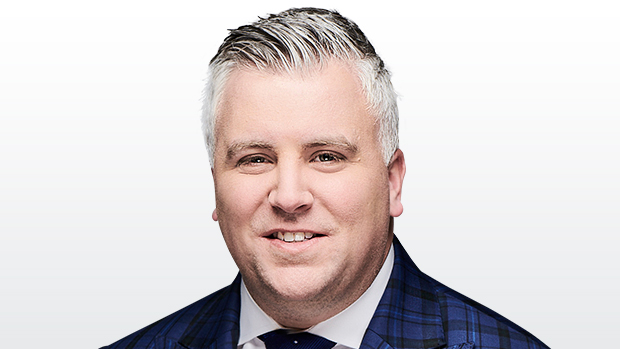 Buckle up.
The run up to July 1's Free Agent Frenzy could be the craziest in NHL history, with a flurry of trade activity like we've never seen before created by a projected flat salary cap and a potential expansion draft that could cause teams to make a pre-emptive strike this summer.
And that doesn't even include the possibility that Tampa Bay Lightning captain Steven Stamkos could become the youngest superstar ever to hit the open market in free agency.
The Edmonton Oilers will be at the centre of the action. After taking a year to judge his roster, general manager Peter Chiarelli has hinted at major changes to Edmonton's roster.
The emergence of Leon Draisaitl, along with Connor McDavid, makes young centre Ryan Nugent-Hopkins the most logical departure. Chiarelli raised eyebrows around the league when he left Nugent-Hopkins off the initial roster of 16 players selected for Team North America in the upcoming World Cup of Hockey. Nugent-Hopkins was one of the final seven players added to the team on May 27.
Chiarelli said the Oilers are "open for business" in terms of possibly trading the No. 4 overall pick at this month's entry draft.
There are a handful of other teams looking to remake their roster. New GMs John Chayka in Arizona and Tom Rowe in Florida will attempt to put their own stamp on their team. Meanwhile, Montreal's Marc Bergevin, Los Angeles' Dean Lombardi, Anaheim's Bob Murray, Detroit's Ken Holland and New York GMs Garth Snow and Jeff Gorton are all quietly pondering big changes following disappointing finishes in 2015-16.
Then there will be the teams pinched by the salary cap.
Dollars will be tight everywhere, since NHL deputy commissioner Bill Daly said in Pittsburgh this week the latest projection shows a "relatively flat" salary cap next season. In March, the NHL was projecting a nearly $3 million increase from $71.4 million to approximately $74 million.
That will put a big crunch on teams.
Half of the NHL's teams, the ones flying close to the sun, needed a cap increase to be able to re-sign key players. The other half were praying for the current scenario, waiting to pounce on the spoils of the richer half to nab the players cap-challenged teams are unable to keep.
Will the St. Louis Blues make a business decision and move impact defenceman Kevin Shattenkirk, knowing that he will be due a big raise in the next calendar year? Is there any way the Colorado Avalanche will agree to pay restricted free agent Tyson Barrie his market value? Will the Chicago Blackhawks find a way to keep Andrew Shaw? Will the Winnipeg Jets pass on Jacob Trouba's reportedly high financial demands in order to cash in while his trade value is high?
Those questions will all be answered in the next month, along with the NHL's potential expansion plans.
An expansion draft in June, 2017, would bring about its own buzz of trade rumours and activity.
If expansion gets the green light, teams will be permitted to protect only one goaltender, which could lead to teams like the Penguins and Lightning parting ways with accomplished netminders Marc-Andre Fleury and Ben Bishop for rising stars Matt Murray and Andrei Vasilevskiy, rather than risk losing them in a draft one year from now.
There are other teams, like the Columbus Blue Jackets, who will try desperately to convince players to waive no-move clauses in their contracts this summer and find a market for them. Any player with a no-move clause will likely need to be automatically protected in an expansion draft, potentially exposing a key young player.
Montreal defenceman P.K. Subban is also among a handful of players who have a no-trade clause take effect on July 1, giving the Canadiens just shy of a month to act if they had any thoughts are all of moving on over the next six years.
There is conflicting information out there on whether or not the Canadiens would consider trading Subban. Some GMs have been told Subban is not available, while others believe he is up for grabs.
That remains to be seen. Get ready. This is going to be wild.
To prepare you, here is the first TSN Trade Bait list of 2016:
Off-season Trade Bait - Potentially On The Move
| RK | PLAYER | POS | AGE | GP | G | PTS | CONTRACT |
| --- | --- | --- | --- | --- | --- | --- | --- |
| 1 | Ryan Nugent-Hopkins, Edm | C | 23 | 55 | 12 | 34 | 5 x $6M |
| 2 | Tyson Barrie, Col | RD | 24 | 78 | 13 | 49 | RFA |
| 3 | Kevin Shattenkirk, Stl | RD | 27 | 72 | 14 | 44 | 1 x $4.25M |
| 4 | Oilers' 4th overall pick | - | - | - | - | - | - |
| 5 | Sami Vatanen, Ana | RD | 25 | 71 | 9 | 38 | RFA |
| 6 | Mikael Granlund, Min | C | 24 | 82 | 13 | 44 | 1 x $3M |
| 7 | Scott Hartnell, Clb | LW | 34 | 79 | 23 | 49 | 3 x $4.75M |
| 8 | Rick Nash, NYR | LW | 32 | 60 | 15 | 36 | 2 x $7.8M |
| 9 | Frederik Andersen, Ana | G | 26 | 43 | 2.30 | .919 | RFA |
| 10 | Jacob Trouba, Wpg | RD | 22 | 81 | 6 | 21 | RFA |
| 11 | Marc-Andre Fleury, Pit | G | 31 | 58 | 2.29 | .921 | 3 x $5.75M |
| 12 | Jordan Eberle, Edm | RW | 26 | 69 | 25 | 47 | 3 x $6M |
| 13 | Jonas Brodin, Min | LD | 22 | 68 | 2 | 7 | 5 x $4.17M |
| 14 | Ben Bishop, TB | G | 29 | 61 | 2.06 | .926 | 1 x $5.95M |
| 15 | Jack Johnson, Clb | LD | 29 | 60 | 6 | 14 | 2 x $4.36M |
| 16 | Jimmy Howard, Det | G | 32 | 37 | 2.80 | .906 | 3 x $5.3M |
| 17 | Hampus Lindholm, Ana | LD | 22 | 80 | 10 | 28 | RFA |
| 18 | Nail Yakupov, Edm | RW | 22 | 60 | 8 | 23 | 1 x $2.5M |
| 19 | Dustin Brown, LA | RW | 31 | 82 | 11 | 28 | 6 x $5.88M |
| 20 | P.K. Subban, Mtl | RD | 27 | 68 | 6 | 51 | 6 x $9M |