Bucs' McCoy: 'Uproar' if players can't kneel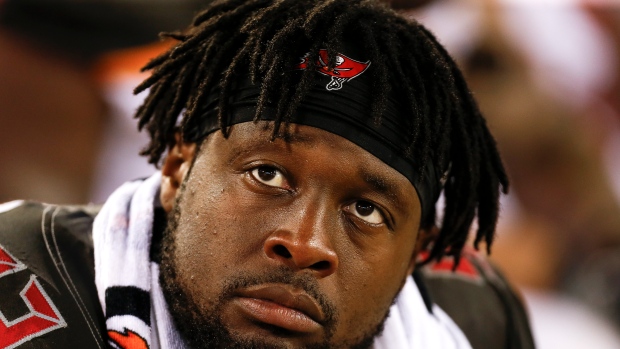 Tampa bay Buccaneers defensive lineman Gerald McCoy thinks there might "be an uproar" if the NFL were to force players to stand for the U.S. national anthem.
McCoy shared his thoughts with on the topic that has dominated the narrative in the NFL for nearly two seasons now, with ESPN's Adam Schefter on a recent episode of his Know Them From Adam podcast.
"I think it's gonna be a negative reaction. I don't think guys are gonna like it. I think it's gonna be an uproar if that is to happen because you're basically taking away a constitutional right to freedom of speech. If guys wanna have a -- I guess you would it a peaceful protest -- I don't think it's right to take that away from guys."
The defensive player's remarks come on the heels of a report on Tuesday that NFL owners are considering a rule that would require players to stand for the national anthem.
In addition to that, Schefter shared a letter on Tuesday from league commissioner Roger Goodell that was sent to teams around the league, stating that the NFL "believe that everyone should stand for the National Anthem, and it wants to "move past this controversy". Goodell also said that the league has a plan of action in place that will be reviewed at a league meeting next week.
McCoy said he does not plan on kneeling during the anthem but that his teammates have his support and that of the team's, if they choose to kneel.
"I had two teammates who did it in Mike Evans and DeSean Jackson, that's their right to do that. And if they're gonna do it, they're gonna have support of the whole team.
"But if you take that away from them, there's gonna be an uproar -- it's just gonna happen -- because now it's just like you have a voice at one point, but then you don't at this point. And, that's our right ... it's a constitutional right that we have, and if you take that away, I don't think people are gonna take too kindly to it."