Bucs sign Fitzpatrick to back up Winston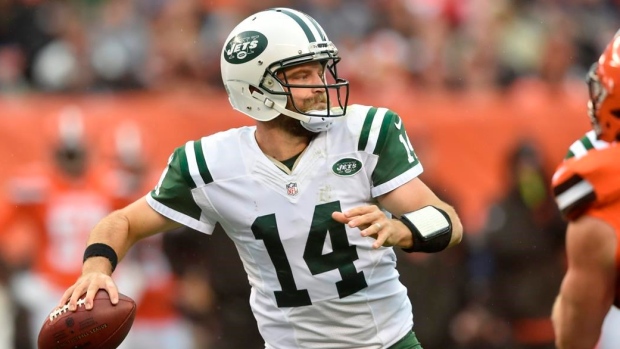 The Tampa Bay Buccaneers have found their replacement at backup quarterback.
The team announced they have signed Ryan Fitzpatrick to a contract Friday. ESPN's Adam Schefter reports it's a one-year deal worth $3 million.
The Bucs have been in need of a backup for Jameis Winston after Mike Glennon left as a free agent, signing with the Chicago Bears earlier this offseason.
Fitzpatrick played in 14 games for the New York Jets last season, finishing with 2,710 passing yards and 12 touchdowns to 17 interceptions.
For his career, the 34-year-old has 25,888 passing yards and 166 touchdowns to 133 interceptions.