Buono steps aside to coach, Hervey named Lions GM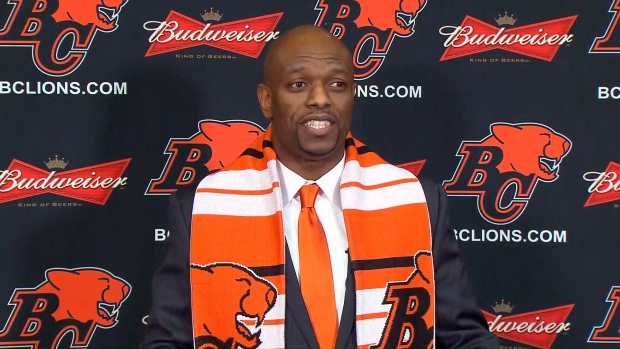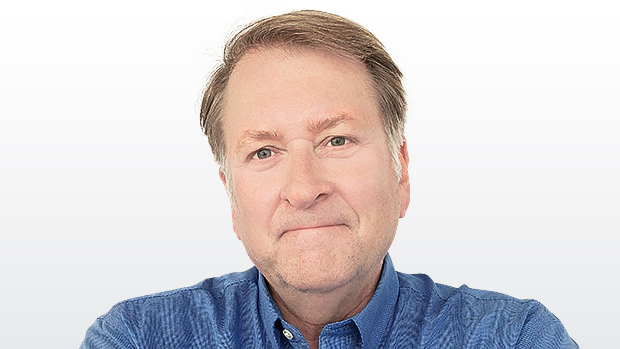 It's an arrangement that to be charitable will take some time to process, but one which could well benefit the B.C. Lions in the end.
Ed Hervey is the new general manager of the CFL team. Wally Buono is still the coach, but also vice-president. David Braley is still the owner but will try to sell the club eventually. It's not clear whether Hervey has a contract longer than next season, when a new owner might choose to make changes.
It's not the smoothest transition ever orchestrated, though the Lions were prideful in the fact they managed to keep Hervey a secret until he stepped from behind a backdrop at their Surrey practice facility Thursday.
And considering the Lions have for 15 years been under the authoritative rule of Buono it probably wouldn't come as much of a surprise that a succession plan would not come out of a playbook.
But they authored one anyway, with Hervey saying he's comfortable with Buono serving as coach, or at least until he finds his guy, and Buono saying he's happy giving up the kind of control he worked feverishly to protect.
It's at least a start, though there's so much more work to be done.
Did it take Hervey a little while to get his head around an arrangement that was in the works for a month but was finalized when Braley signed off on the moves Saturday?
"The first thing Wally said to me was 'make sure who you want as head coach, if it's me, good, If not I'm good with it'. And when i walked away from it I felt there's no way I'm not going to go into that situation without Wally being involved," said Hervey.
"You had this option where (you wondered) whether he's lingering or involved and the more i thought about it, i want him involved. I don't want to remove the coach and disrupt everything and run the risk of everything starting over."
So that explains how the 44-year-old former Edmonton receiving great came to grips with what appears on there surface to be an unusual arrangement, because as anyone who has watched the Lions knows, the guy who (used to) be in charge casts a rather large shadow in the operation.
Unfairly or not, Buono was cast as a micro-manager after he left coaching following the 2011 Grey Cup win and installed Mike Benevides and Jeff Tedford to succeed him. This might not work, if not for the fact Buono has long respected Hervey's managerial chops, starting back when Hervey apprenticed as a scout and Buono tired to hire him before Edmonton named him general manager.
To no surprise, Buono made a point of referencing the deal he made with Hervey to trade away the quarterback who this year became the CFL's outstanding player, Mike Reilly, when the Lions knew Reilly was headed to free agency and the Eskimos wanted to shore up their future before he hit the open market.
So in Hervey, the Lions have a guy who delivered the 2015 Grey Cup to the Eskimos, a guy who signed top drawer talents like Derel Walker and Brandon Zylstra. He's a guy who says he can work within the culture established by Buono.
Not surprisingly, Hervey's first question as the new man in charge had to do with his apparent reluctance to work with media outsiders, having established a reputation of inclusiveness in Edmonton, which is not how it has rolled with the Lions.
"Those (impressions) are misleading. The locker room has always been the coaches' decision supported by the organization. I'm a very friendly person, I'm an introvert. But I'm excited," Hervey said.
Buono, on the other hand, looked more relieved. "Get one thing clear. Ed had complete say on who he wanted as head coach. This is not going to work if you continually want to cast my shadow. Don't ask me what I'm doing after 2018. I'm not going to be involved with the BC Lions; I might be with the CFL. This is my final year," said Buono. "We're going to have ground rules. I don't believe this works if Ed doesn't have carte blanche with football operations. The fact I have a relationship with the owner helps both of us.
My plan was to go out and get a general manager and gave David my plan to get someone who can take this club to the next level then I had to convince Ed this was a good step. It's going to work."