Burke: Canada will look into Doan, Iginla for Olympic team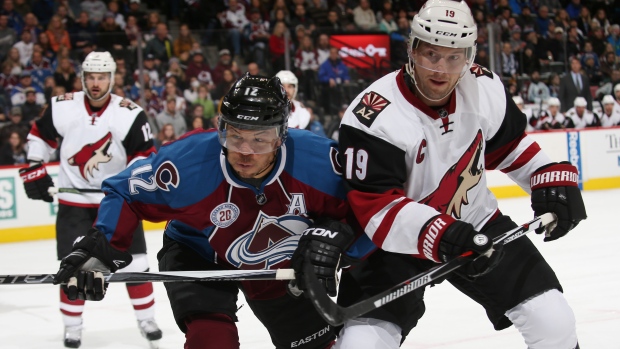 More than three weeks into free agency, veterans Jarome Iginla and Shane Doan remained unsigned in the NHL.
Should they fail to earn contracts, playing for Canada at the 2018 Olympics in Pyeongchang could serve as a backup plan.
Team Canada's general manager Sean Burke told TSN 1050's OverDrive on Tuesday he would consider adding both players to the roster, if they're available.
"I don't think you'd ever have to sell them (on playing in the Olympics)," he said. "I know that those are two players that have served their country in hockey a number of time and both have been impactful players for Team Canada and have enjoyed those experiences.
"Obviously, both are near the end of their NHL careers and not sure where their minds are as far as how much they think they have left to play in the NHL. Those are guys that we'll definitely consider, guys that we will think a lot about and wait to see how those situations play out."
However, Burke added that the former Kamloops Blazer teammates will have to prove they're in shape to make the team.
"(Doan and Iginla) obviously provide you with experience, character, a lot of other things," he explained. "At the end of the day, though, we do have to consider that this will be a good hockey team and everybody that plays on it will have to be able to produce and contribute and that's our first priority is making sure the guys we pick are all capable of playing."
Iginla, 40, split last season between the Colorado Avalanche and Los Angeles Kings. He scored 14 goals and added 13 assists on the season, he passed the 20-goal mark in each of the previous three seasons.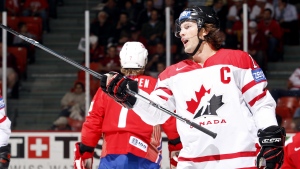 Iginla has represented Canada at three times at the Olympics, winning gold in 2002 and 2010. In total, he has played for Team Canada in seven events over the course of his career.
Doan, who turns 41 in October, scored six goals and tallied 27 points in 74 games with the Arizona Coyotes last season. He has spent his entire 21-year career with the franchise, but the team announced last month he would not be re-signed.
Doan was part of Team Canada at Torino 2006, where the team finished off the podium. He has represented Canada eight times in his career, serving as captain at three world hockey championships. In total, he owns three gold medals and three silver medals playing with Canada.
No current NHL free agents were named to either of Canada's rosters for their upcoming pre-Olympic tournaments.