Burrows broke NHL's trash talking 'code'
Vancouver Canucks pest Alexandre Burrows apologized Thursday to former NHL player Patrick O'Sullivan for stepping over the line with an offensive on-ice comment from some "eight or 10 years ago."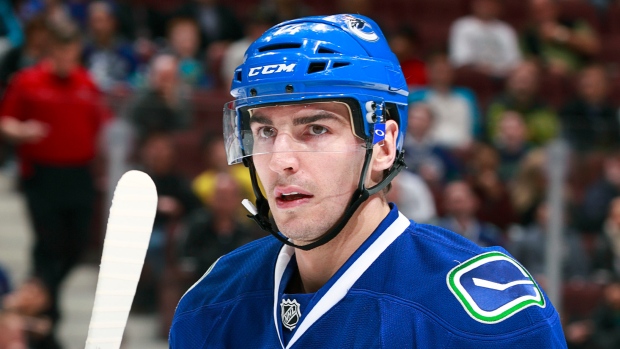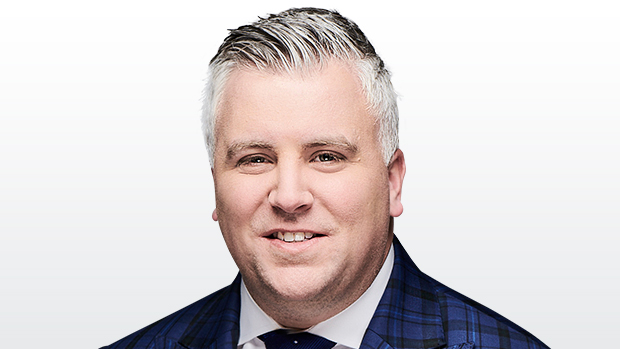 PHILADELPHIA — Vancouver Canucks pest Alexandre Burrows apologized Thursday to former NHL player Patrick O'Sullivan for stepping over the line with an offensive on-ice comment from some "eight or 10 years ago."
The incident came to light after O'Sullivan alleged on Twitter that Burrows was the only opponent to taunt him for the well-documented physical and emotional abuse O'Sullivan was subjected to as a child from his father.
"Burrows (was the) only guy who said he wanted to hurt me like my father did," O'Sullivan tweeted on Thursday. "(That's) why I can't stand him."
O'Sullivan, now 30, has been out of the NHL since 2012. He recounted his gut-wrenching path to the NHL in a new book, "Breaking Away: A Harrowing True Story of Resilience, Courage and Triumph" and with poignant excerpts online.
Burrows owned up to the remarks after the Canucks' loss to the Flyers.
"I apologize if I offended him back then. I did say some stuff that may now, looking back ... I could see how it would've offended him, like a lot of things I said back in the day," Burrows said. "I read his story on The Player's Tribune. It's tough to see."
Burrows, now 34, said he is a "more mature, older, different player" now. He reasoned his trash talk was a survival instinct. O'Sullivan's story first came to light in 2003 with a story in ESPN The Magazine after so many questions and eyebrows had been raised about his past during the draft interview process. Burrows carried it to the NHL ice surface at least four years after that.
"At the time, I believed in whatever it took stay in the league," Burrows said. "In the heat of the moment, especially when I first came in, I was playing six or seven minutes a night on the fourth line. I wanted to help any way I could. And if I could get one guy off his game, get in someone's kitchen, I was willing to do it to help our team and maybe get on the power play.
"He was a great player. He was one of those guys who could score goals. Good skills, good hands. For sure, maybe sometimes I tried to get in his kitchen and get him off his game."
One of O'Sullivan's former teammates was peeved to read about Burrows' excessive and inappropriate trash talk on Thursday. The NHL prides itself on an on-ice "code" and isn't friendly or forgiving to those who break it.
"To even hear of something of the sort is extremely off-side," said Flyers forward Wayne Simmonds, who played with O'Sullivan in 2008-09. "If that happened when I played with 'Sully' and he came and told me that, I'd fight (Burrows) immediately. No questions asked - no ifs, ands or buts. I think that's classless."
Simmonds, 27, is no stranger to trash talk. He is always in the thick of skirmishes, his mouth often going a mile-a-minute. But after 556 NHL games, he believes there is a line that shouldn't be crossed.
"I think personal issues such as that," Simmonds said where he draws the line. "I think if someone has a family problem or something, that's off-limits. For me, anyway, I try to definitely stay away from that 100 per cent. And I'm definitely not a guy to be quiet on the ice. But my chirps are more things I can't say (in an interview) - swear words, or 'I'm going to hurt you' - stuff like that. I don't think I would ever go as far as to say something like that about someone's past."
This is now the second time Burrows has been "outed" this season. New Jersey Devils forward Jordin Tootoo said Burrows verbally attacked his family during a game on Nov. 8, which sparked a brawl. Tootoo declined to elaborate in the media about exactly what was said, but it was inferred that Burrows commented on Tootoo's older brother, Terence, who committed suicide in 2002 at the age of 22.
Burrows denied that allegation on Thursday.
"For sure, I didn't cross the line that time," Burrows said. "That's something that's been said to me and I've said in the past."
When asked about the Tootoo allegation from Burrows, Simmonds shook his head. Burrows and others have developed a reputation that is well-known in NHL dressing rooms.
"I believe that," Simmonds said. "Whatever comes out of your mouth is what you're responsible for. It's a thin line. You go out there, you play hard, you like to chirp. But there is a line you can't cross."
Simmonds admitted opponents have crossed that line with him on the ice. He tries to measure his response; fighting isn't always an option.
"I would never say who or what was said," Simmonds said. "It's the code of the game, right?"
Simmonds said hockey players "should have thick skin." Trash talking is part of all professional sports, a tactic used as Burrows used it, to get players off their game. There is a reason Bryan Trottier's profane taunting of Brian Bellows during the 1991 Stanley Cup final has lived on in infamy on YouTube.
But there is a 'clean' way to talk trash. As one NHL player once said: "Mothers, wives and girlfriends are fair game. Kids and pets are not."
Most players, Simmonds said, uphold that level of respect.
"There's a lot of guys that chirp you, hit the heart, and it's a little funny," Simmonds said. "Sometimes you get chirped so good that you try to say something back but you get tongue-twisted. You just put your head down, laugh, and skate away because you've got nothing to say. A lot of guys get on you, but do it the right way. It's not normally that low."
Frank Seravalli can be reached at frank.seravalli@bellmedia.ca.