Bush re-ups for three years with Impact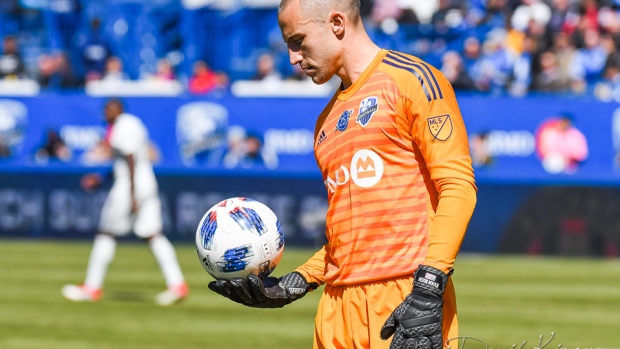 Evan Bush is staying in Montreal.
The Impact announced their first-choice goalkeeper has agreed to a new three-year deal with the club on Friday.
"Evan signing a new contract with the Impact is excellent news for the future of this team," said Impact head coach Rémi Garde in a statement. "His excellent work daily with [goalkeeper coach] Joël Bats, alongside the group's three other goalkeepers, allowed him to have a very good 2018 season. I'm happy to be able to count on him next season."
Bush was recently named the Impact's Defensive Player of the Year for 2018, his eighth season with the Impact and seventh in Major League Soccer.
The native of Concord Township, OH started 34 games this season for the Impact, posting 14 wins and 10 clean sheets.
"I am very excited to continue with the Impact and that my family and I will call Montreal our home for the foreseeable future," said Bush in a statement. "The most important aspect of the decision was making sure my wife and kids were happy. I'd like to thank the people of Montreal for accepting us as one of their own over the last eight years through the relationships we have established, making this decision an easy one for us."
Bush's 60 wins are second-most in franchise history.