Button: Matthews the clear favourite to go No. 1 in 2016 Draft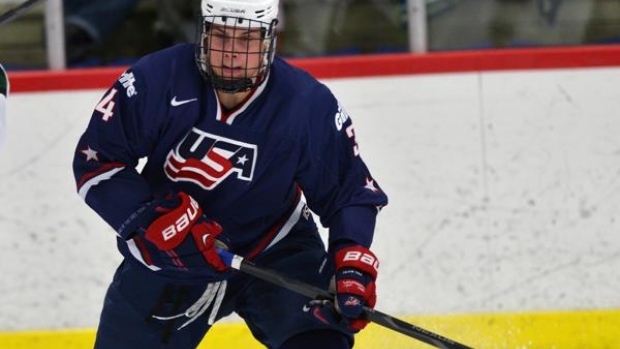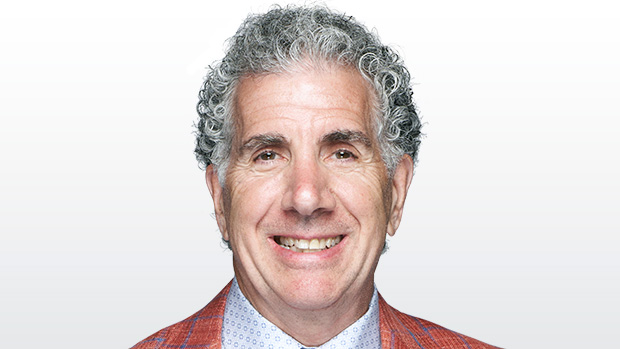 If you haven't heard about Auston Matthews, you will.
The 17-year-old centre from Scottsdale, Arizona, misses the 2015 NHL Draft by two days. He was born Sept. 17, 1997 – 48 hours after the eligibility deadline. He is the clear favourite to go No. 1 in the 2016 Draft.
Were he available for next June's draft in Sunrise, Florida, he would – in my view - be considered in the same category as Connor McDavid and Jack Eichel.
Matthews rocketed to stardom in 2013-14 with 24 goals in 44 games split between the USA U-17 (12-21-33 in 24 games) and U-18 (12-5-17 in 20 games) national teams.
Watching Matthews, I see a player capable of impacting the game in multiple ways. The 6-foot-1, 194-pounder is an excellent skater who can beat opponents with speed or quickness and is capable of executing plays at high speed. His passing skills are precise and he has the ability to score off the rush, off the cycle, from a distance, from in close. He has the intelligence of high-end players and exudes an uncommon confidence. He swats away obstacles as though they are merely irritating flies.
Matthews' emergence gives new meaning to the term "hockey hotbed". He is the first bonafide star from Scottsdale – one of the most desirable winter getaways in North America. Major League Baseball has spring training in Arizona and the Cactus League attracts baseball enthusiasts to the area every February and March. Peter Ward, the Director of Player Personnel for the National Team Development Program, must have felt like he hit a home run when he found Matthews, who eventually migrated north to the Ann Arbor, Michigan-based program in 2013.
Ward received a call from the late Tim Taylor, an assistant coach for the NTDP and an iconic figure in USA Hockey circles, in 2010. "He told me, there was a thirteen-year-old who was pretty good and that I should watch him," Ward recalls.
Keep in mind that the NTDP is recruiting players who will turn 16 and 13-year-olds, while promising, are not on the recruiting radar.
Ward says, "Auston was playing in a tournament in New England and it so happened that he played against (2015 draft prospects) Noah Hanifin, Colin White and Casey Fitzgerald so it was a good base of competition." This is always a dilemma for scouting personnel, evaluating a talented player versus good competition. Ward added: "It was very clear that Auston possessed the athleticism, the skills and the hockey IQ of top young players."
One more factor stood out for Ward: "He didn't play one position, he played them all. He would go off the ice playing one position and go on again and play a different one. It didn't matter if he was playing forward or defence, he excelled."

Fast-forward to April, 2014, Team USA is playing in the IIHF World Under-18 Championship and a team led by Eichel is also being fueled by a 16-year-old underager. Matthews had five goals and two assists in seven games; Eichel, five goals and five assists for the gold medal-winning Americans.
All indications are that Auston Matthews is pure gold.