Button: Projecting Canada's roster at WJHC - November
With Sam Reinhart returned to the Kootenay Ice of the Western Hockey League and Darnell Nurse back with the OHL's Sault Ste. Marie Greyhounds, Canada's world junior squad takes on a new and improved look in Craig Button's team projection for November.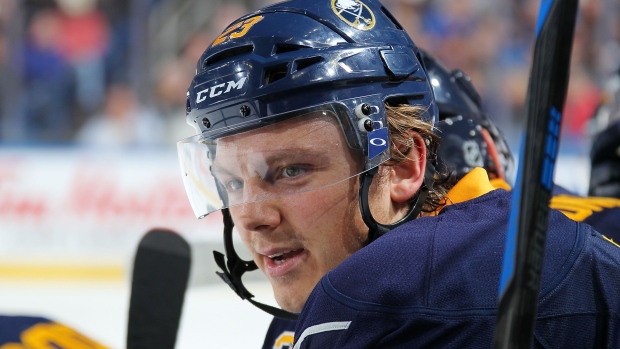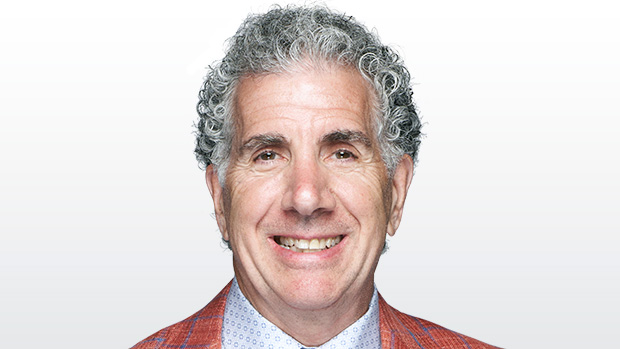 The picture is becoming clearer for Hockey Canada.
Sam Reinhart has been returned to the Kootenay Ice of the Western Hockey League and is a leading candidate to be captain of the 2015 edition of Team Canada.
The Edmonton Oilers did likewise with Sault Ste. Marie Greyhounds defencemen Darnell Nurse and that makes it two players that, without question, bolster the lineup.
It's also become clear that Aaron Ekblad of the Florida Panthers is more than capable of playing in the NHL and will be a one and done player at the World Juniors.
Hockey Canada's personnel now turn their attention to the Subway Series - six games against Russia with the WHL, OHL and QMJHL filling rosters for two games apiece. For players who may be on the bubble, it's an opportunity to show their capabilities and put themselves in consideration for a December invitation to selection camp.
In each of these projections, I keep coming back to the defence because it looks as if it can be a considerable strength on this team.
With Nurse's return to junior, it only bolsters their size and skating ability as a group. Returnee Josh Morrissey will anchor the blue line and he'll have plenty of help. This will be a group that defends well, works well in transition and contributes offence.
Also, keep an eye on Joe Hicketts of the Victoria Royals, who went undrafted last June. He went to the Detroit Red Wings' training camp on a tryout and ultimately signed an NHL contract. Hicketts has been a force on the blue line in the WHL and has been a very good player for Team Canada in previous international events.
The IIHF's Under-18 tournament was a spectacular event for Connor McDavid as a 16-year-old player. He's been no less spectacular this year with the Erie Otters and with Sam Reinhart's inclusion, Canada could have the best duo in at the World Junior tournament.
Jake Virtanen and Robbi Fabbri have returned from injury and are getting up to stride in their play. There's going to be some very good players who won't make this team and with competition of this nature, there's no better preparation for going into a major tourney.
Hockey Canada will also continue to closely follow the progress - or lack of progress - of Curtis Lazar, Bo Horvat and Anthony Duclair, but this team is certainly shaping up as one that will be capable of competing for a gold medal - regardless of any other NHL players being made available.
For the purpose of this month's projected roster, we are going with the assumption that Lazar, Ekblad and Tampa Bay's Jonathan Drouin are all but locks to stay with their NHL clubs and won't be playing in the tournament.
CRAIG BUTTON'S PROJECTED TEAM CANADA - NOVEMBER
Forwards
| Left Wing | Centre | Right Wing |
| --- | --- | --- |
| Max Domi (London) | Connor McDavid (Erie) | Sam Reinhart (Kootenay) |
| Michael Dal Colle (Oshawa) | Nic Petan (Portland) | Jake Virtanen (Calgary) |
| Jason Dickinson (Guelph) | Robbi Fabbri (Guelph) | Zach Nastasiuk (Owen Sound) |
| Nicholas Ritchie (Peterborough) | Frederik Gauthier (Rimouski) | Greg Chase (Calgary) |
| Morgan Klimchuk (Regina) | | |
Availability to be determined - Anthony Duclair (NHL - NY Rangers), Bo Horvat (NHL - Vancouver)
Not available - Sam Bennett (Shoulder Injury)
Defence
| Left | Right |
| --- | --- |
| Haydn Fleury (Red Deer) | Josh Morrissey (Prince Albert) |
| Samuel Morin (Rimouski) | Madison Bowey (Kelowna) |
| Travis Sanheim (Calgary) | Shea Theodore (Seattle) |
| Darnell Nurse (Sault Ste. Marie) | |
Goaltender
Zach Fucale (Halifax)
Philippe Desrosiers (Rimouski)
OTHER CANDIDATES
Forwards
| Left Wing | Centre | Right Wing |
| --- | --- | --- |
| Nick Paul (North Bay) | Brayden Point (Moose Jaw) | Jayce Hawrlyuk (Brandon) |
| Tyler Bertuzzi (Guelph) | Laurent Dauphin (Chicoutimi) | Nick Baptiste (Sudbury) |
| Brendan Lemieux (Barrie) | | |
Defence
| Left | Right |
| --- | --- |
| Joe Hicketts (Victoria) | Roland McKeown (Kingston) |
| Dillon Heatherington (Swift Current) | Chris Bigras (Owen Sound) |
| Ben Harpur (Guelph) | |
Goaltenders
Tristan Jarry (Edmonton)
Eric Comrie (Tri-City)