'Buff' gives lukewarm response on Jets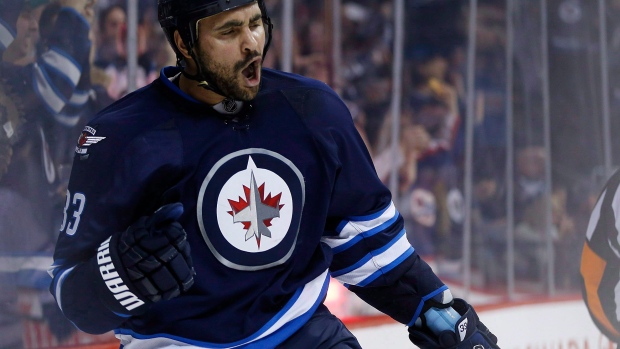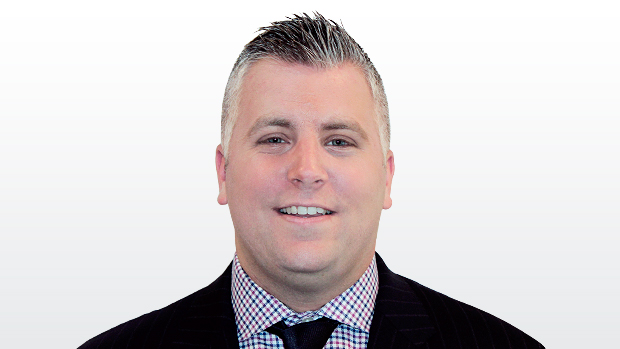 NASHVILLE, Tenn. — The question posed to Dustin Byfuglien at Friday's All-Star media availability was a simple one, if not obvious.
Assuming that the dollars and term are equal around the NHL, is his preference to remain in Winnipeg?
Byfuglien's answer did not exactly sound like a ringing endorsement.
"I just want to put on a jersey, to be honest with you," Byfuglien said. "I don't mind Winnipeg at all. It's close to home for me - it's probably the closest I'll ever get to play by home. There's so many good things that I like about Winnipeg. I can do my outdoor stuff that I love to do.
"I have no problem being up there."
Byfuglien's laid-back style can sometimes cloud his intended impact, and it's dangerous to read too much into one quote. But saying "I have no problem being up there" is different than "I want to be there."
His response was almost reminiscent of Evander Kane's vague answers about his interest in Winnipeg prior to last season's trade. Kane then revealed to The Hockey News last summer that he asked for a trade out of Winnipeg "every offseason."
The timing of Byfuglien's comments Friday raised eyebrows, considering reports earlier this week suggested the Jets have pushed aside negotiations with Andrew Ladd on a long-term extension in an effort to focus on brokering a deal with Byfuglien.
Byfuglien, 30, is in the final year of his contract. So is Ladd. And the Jets also need to re-sign restricted free agents Jacob Trouba and Mark Scheifele.
Given Winnipeg's impending salary cap crunch, one of Byfuglien or Ladd is likely to be leaving town by the Feb. 29 trade deadline, with bonafide playoff teams dying to add one of those impact forwards to their team in the hopes of a deep run.
Byfuglien has 29 points in 49 games from the blue line. Ladd, 30, has 10 goals and 27 points in 49 games - his worst points-per-game output since 2009-10, when he was an influential player in Chicago's first Stanley Cup parade since 1961.
Byfuglien said the topic occasionally comes up in conversation with Ladd, saying the two are close friends.
"It comes up and it's, you know, it's stressful," Byfuglien said. "I'm an easy-going guy, so I don't really talk hockey with him very often. We usually talk about other things and kids and life outside hockey."
That's why the Roseau, Minn., native uses ice fishing and hunting as an escape.
"Usually every off day, I sneak off to the lake or the woods," Byfuglien said. "The wife lets me, she knows I enjoy that. It helps to maybe not focus so much on hockey, give my brain a rest and just relax and enjoy the peace and quiet."
Asked whether a big NHL city would be a deal breaker as opposed to a locale teeming with outdoor opportunities, Byfuglien said no.
"Most places have a lake, so at least I can pull my boat down there or something," Byfuglien said. "But that's not a big factor in everything. It will all be there when I retire anyways. It just helps to calm things down and even get some of your teammates out there."
Byfuglien said he's handled his looming free agency "pretty good," all things considered. He instructed agent Ben Hankinson to not give him any updates, only to let him know when a deal was close.
But that hasn't happened yet. And the clock is ticking.
"I think my wife's gotten more emotional about it than I have," Byfuglien said. "There's no reason for me to sit there and listen (to contract updates) - it's just more thinking and more things that I have to worry about and get stressed about and play. It's not easy. I just go to work every day. If I'm going somewhere else, the internet will tell me probably just as fast as they will."
Frank Seravalli can be reached at frank.seravalli@bellmedia.ca.