Canada downs Sweden to set up final vs. USA
Presented by:

Carter Hart was flawless in relief of Connor Ingram, stopping 28 straight shots as Canada defeated Sweden 5-2 on Wednesday to advance to their second gold medal game in three years. Canada will face the United States on Thursday night in Montreal.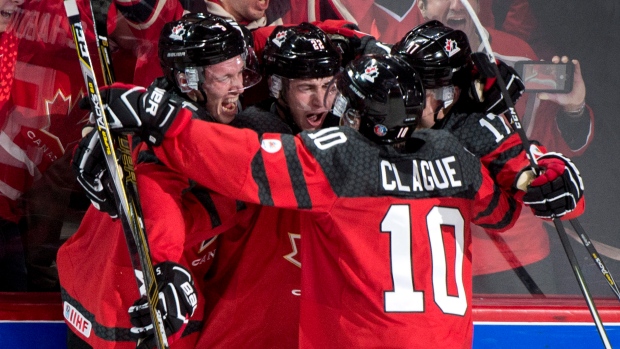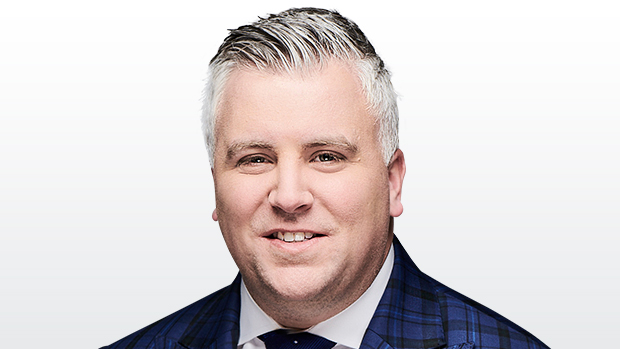 MONTRÉAL — The leash on Connor Ingram was so short that when Dominique Ducharme motioned to Carter Hart after eight minutes, the chill of the Bell Centre hadn't yet set in.
"My gloves were still a little sweaty from warmups," Hart said. "I wasn't too cold going in there."
Hart was thrown into the fire early, peppered by a potent Sweden power play with five shots in his first few moments, but didn't flinch.
Hart instead made his best play for Team Canada's version of the Hart Trophy.
Now Canada is going for gold.
Hart was flawless in relief of Ingram, stopping 28 straight shots as Canada upset Sweden, 5-2, to advance to their second gold medal game in three years. Sweden entered the night undefeated (5-0) in the tournament. They scored twice on three tries against Ingram, paving the way for a change.
"It ignited us a little bit," Mathew Barzal said. "It was like 'Here we go. Fresh start here. Let's get back after it.'"
Canada and the United States will square off for gold on Thursday night (8:00 p.m. ET on TSN 1/3/4/5 & 4K) at the Bell Centre. Sweden and Russia will battle for bronze earlier in the afternoon.
Canada and their southern rival have met three times with gold on the line (1997, 2004 and 2010). The United States has won each of the last two, including the most recent clash seven years ago in Saskatoon.
"It's the game you always watch. You can't write it up any better," forward Dillon Dube said. "It's going to be a game to remember."
Wednesday's semi-final win means Canada has now secured a medal all 12 times the tournament has been hosted on home soil.
That the United States handed Canada their only loss of the tournament would not make for more theatre, Ducharme said. Canada was physically overwhelmed in a 3-1 loss to Team USA on New Year's Eve at Air Canada Centre.
"We're playing for the gold medal," Ducharme said. "Just that is enough."
Dube said Team Canada took that matchup against the Americans "lightly." There wasn't much on the line other than seeding; Canada already advanced to the quarterfinal.
That loss made the road to gold slightly tougher, but Dube said Canada's battle through adversity has taught them what it takes to win. The margin for error is so small in a short tournament.
Canada came out against Sweden with an intensity and physicality that had been lacking throughout the tournament. Ducharme called it playing "the Canadian way." Their forecheck was relentless, giving Sweden fits in their own end. Hart stopped 13 shots in the first period, then just 15 more over the final two frames, because Sweden was so overwhelmed.
Tre Kronor managed just four shots in the third period. Ducharme made Sweden eat his words, saying in the lead-up to the game that Team Sweden historically "found ways to lose" when the games mattered most. Sweden has just one gold medal to show for their decade of perfection (40-0) in preliminary round play.
"Our speed and skill wasn't good enough to be able to get away from their forecheck," Sweden coach Tomas Monten said.
Hart slammed the door. Working with the same sports psychologist since the age of 9, Hart said he approached the semifinal as if he was starting - even though he found out the night before it would be Ingram.
His pregame meal was nearly the same as in Everett, Wash., with his billet family: spaghetti in alfredo sauce with grilled chicken breast and broccoli.
"You're just ready at every moment," Hart said. "That's the way you have to be on the bench. That's the way you've got to approach everything so that in situations like these, you're ready to go in."
Neither of Thursday night's expected starters - Hart or Team USA's Tyler Parsons - were in net for the New Year's Eve matchup. After Hart's performance, there was no lingering mystery.
"Just to make sure we don't wait until 10 a.m.," Ducharme said, "Hart is starting."
If Canada starts the way they finished against Sweden, the Americans will have their hands full - entering the winner-take-all final on an emotional high after a thrilling shootout win over Russia.
Mitchell Stephens and Anthony Cirelli dug Canada out of the early hole. Julien Gauthier scored his fourth goal in two games and captain Dylan Strome provided the insurance with his first even-strength goal of the tournament. Defenceman Thomas Chabot logged 27:17 in ice time and kept leading scorer Alex Nylander to one assist.
Barzal, named one of Canada's three best players of the tournament as voted by a coaches poll, said his team played "desperate," that everyone finally bought in. Not a moment too soon.
"We wanted to go at them," Ducharme said. "We did."
Contact Frank Seravalli on Twitter: @frank_seravalli