Canada falls to Finland at Karjala Cup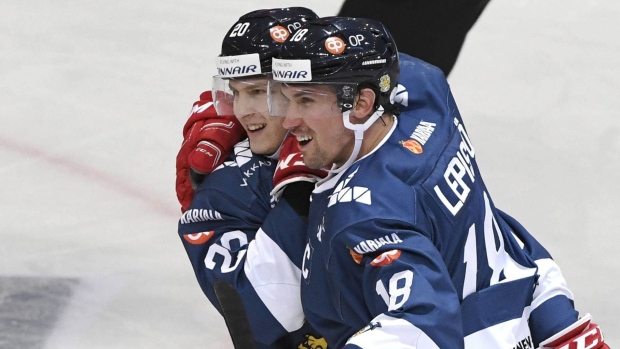 HELSINKI -- Gilbert Brule and Maxim Noreau both scored to give Canada short-lived leads in a 4-3 loss to Finland on Sunday at the Karjala Cup.
Christian Thomas scored 6:25 into the third period to tie it 3-3 for Canada (1-2), while Ben Scrivens made 26 saves in net.
Eeli Tolvanen's power-play goal at the 12:36 mark of the third period was the winner for Finland (3-0). Sakari Manninen, Sami Lepisto and Miro Heiskanen also scored for the co-host nation. Eero Kilpelainen stopped 24 shots for the win.
Finland was 2 for 5 on the power play and the Canadians went 1 for 3 with the man advantage.
The Karjala Cup is serving as an audition for players looking to crack Canada's roster for the 2018 Pyeongchang Games.
The 2018 Olympic hockey tournament will be the first without NHL players since the 1994 Lillehammer Games.