Canada finds plenty of holes in Swiss lineup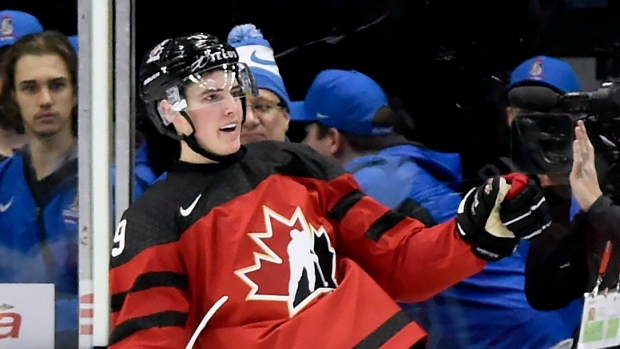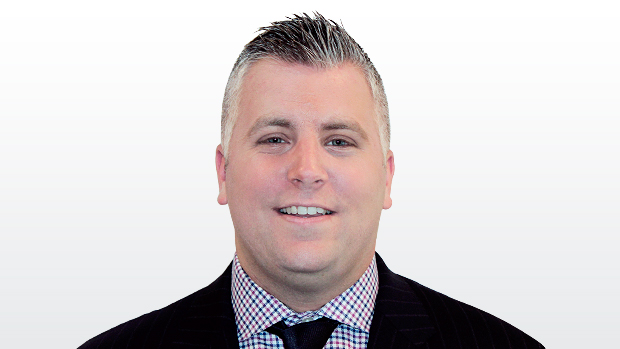 BUFFALO, N.Y. — Team Switzerland coach Christian Wohlwend called it.
Wohlwend expected Switzerland to be "dominated" by Team Canada and his words were prophetic, with Canada scoring 48 seconds into Tuesday's quarter-final en route to a 8-2 rout that bounced the Swiss from the World Junior Hockey Championship.
Canada was bigger, stronger and faster – as the Montreal-born Wohlwend said in Sunday's epic rant – and now only Czech Republic stands in the way between between a second straight trip to the gold-medal game.
"See?" Wohlwend said post-game. "It was just like the last exhibition. You guys saw it. Everyone saw it. They're just better than us."
Just about Switzerland's only "win" came in continued gamesmanship.
Swiss backup Matteo Ritz, who later entered the game in relief, remained out on the ice stretching long into the first intermission in an attempt to throw off Canada's superstitious starter Carter Hart, who insists on being the last player off the ice surface.
It was a classic standoff.
As Zambonis whizzed by resurfacing the ice, Hart waited and waited in the doorway until he couldn't wait any longer. Coach Dominique Ducharme was due to address the team at the 10-minute mark of the period.
So Hart ducked into the tunnel, got the high sign from Team Canada staff that Ritz finally exited the ice, then trotted back onto the ice for a quick twirl – Hart's version of getting the last word.
"I was last off, so …," Hart said, adding no one had ever gone to that length to throw him off before. "I didn't really care, but he was just going to keep going and waiting and waiting. I was getting tired of waiting. But I figured if I got off, he'd get off."
Wohlwend said there were no mind games intended when Ritz remained on the ice to stretch, saying he needed to warm up with such a lopsided game.
Team Canada coach Dominique Ducharme smiled and rolled his eyes when asked the same question. Usually that stretching occurs in the hallway. Goaltenders have been quirky since the beginning of time. Ducharme doesn't care what Hart does "as long as he's ready to play and stops the puck."
"I mean, we focus so much on what's going on in the 60 minutes that we play that those little things we don't get into that," Ducharme said. "I know Hartsy likes to be the last guy out, but there's no problem."
It was just about the only drama in Canada's first test in the medal round. Switzerland never really stood a chance.
Team Canada's catchy, catchy "Hey Baby" goal song, which has quickly become the soundtrack of the tournament, played early and often as the Swiss were outshot 59-14, and that's after Canada mercifully (if not intentionally) took their foot off the gas.
Seldom-used defenceman Cale Makar, the Colorado Avalanche first-round pick, factored into all three first-period goals to tie for the team lead in scoring with six points.
Makar saw an up-tick in minutes against Switzerland with Montreal Canadiens blueliner Victor Mete sidelined due to an undisclosed injury. Mete is expected to be available for Thursday's semifinal. He was a late scratch.
Fans had been clamouring for more Makar with one sign in a sparse KeyBank Centre reading: "Dude Where's Makar?" They want to see more.
Ottawa Senators prospect Drake Batherson highlighted Canada's steady, balanced scoring attack by chipping in two goals. Batherson's stick was hot. Jordan Kyrou netted Canada's fifth goal, which made it 5-0, after grabbing Batherson's stick from the bench.
"Maybe I'll get the third assist," Batherson quipped.
Defenceman Connor Timmins, perhaps Canada's top player at the tournament, became the 14th different Team Canada member to score when he made it 6-1. Timmins was plus-6 in the game, pushing his plus/minus ratio to plus-12 for the tournament.
Team Canada is now 22-0-0 all-time against Switzerland in World Juniors play.
Canada will take on the Czech Republic on Thursday evening at 8 p.m. ET (TSN 1/3/4/5 and 4K), with pre-game coverage at 7:30 p.m.
"We're always looking to play as perfect as we can play," Ducharme said. "That's what we're working on. There's not one area where I say, 'Geez, we're bad.' But we're always pushing ourselves to get closer to that perfect game."
The Czechs knocked off Finland 4-3 in a thrilling shootout to advance to face Canada. Team USA outlasted Russia and Sweden topped Slovakia to setup the other semifinal.
Much like how Canada crushed the Swiss in pre-tournament play by an 8-1 score, they steamrolled the Czechs, 9-0, on Dec. 20 in London, Ont. The Czechs held key players out of that exhibition, including leading goal scorer Filip Zadina, which was also their first action after stepping off the plane.
World Juniors media darling Wohlwend couldn't bow out without making one more bold prediction, saying he thinks Canada "wins the whole tournament."
Except, Team Czech Republic coach Filip Pesan was decidedly more upbeat than Wohlwend about his team's chances to pull off the upset.
"Everyone thinks Canada is going to beat us, so the pressure is on Canada, right?" Pesan asked. "We're ready to go and having no pressure will help us. We have a great big heart and we're fighting for the win. You see it in their eyes, they want to fight, they want to battle."
Contact Frank Seravalli on Twitter: @frank_seravalli​