Canada in talks with Braves' Freeman for WBC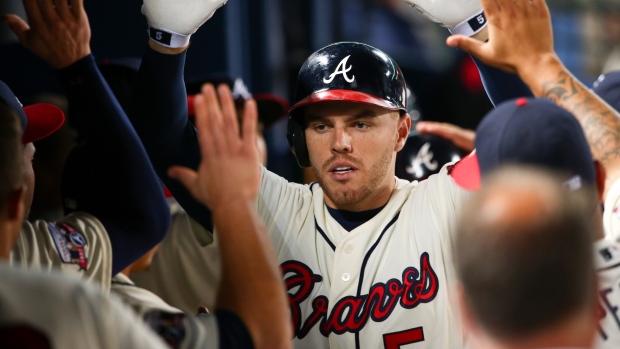 Baseball Canada to is hoping to have two-time All-Star Freddie Freeman wear the red and white during the 2017 World Baseball Classic.
MLB Network's Jon Morosi reports reports two sides remain in talks to put the Atlanta Braves first baseman on the team.
Freeman was born in California but both his parents were born in Canada. The 27-year-old said last year he'd like to honour his mother by playing for Canada in the tournament while visiting Toronto with the Braves.
Freeman's mother, Rosemary, died of melanoma in 2000 when he was 10 years old.
"That's always been a dream of mine," he said of playing for Canada. "I want to represent Canada so I can represent my mother."
"Canada has some good first basemen in Votto and Morneau, so I might have to just wait my turn, but hopefully I'll get to do it one day," he told the Associated Press.
Freeman posted .302 average with 34 home runs and 91 RBI last season.
Canada opens the World Baseball Classic on March 9, 2017 against the Domincan Republic in Miami.